While we love to indulge in our amala, jollof, pounded yam etc, we do not neglect the ever available, delicious and satisfying street food. Everywhere you go around Lagos you find these amazing culinary delights that will not only fill you up but will do that on a budget.
As Lagos is a melting pot for cultures, so also is its street food. These foods range from simple one ingredient staples to to a concert of delicious condiments from different cultures that take you through a gastronomical adventure.
Here are ten of the most popular of these street foods in Lagos.
1. Ewa Agoyin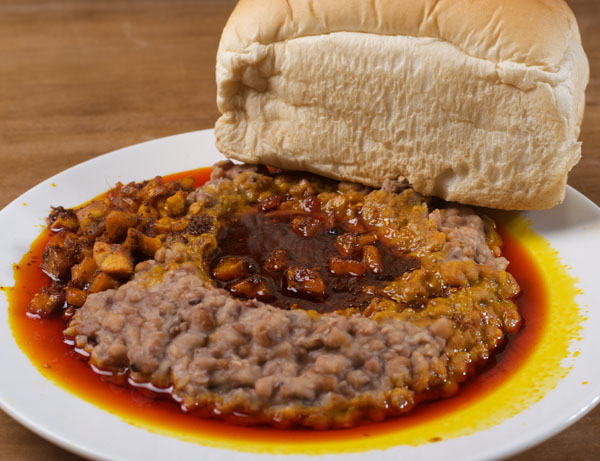 The soft boiled beans combined with a special peppered stew is originally from Togo but has become a staple for Lagosians. Ewa Agoyin can be combined with bread or yam or eaten as it is.
2. Puff Puff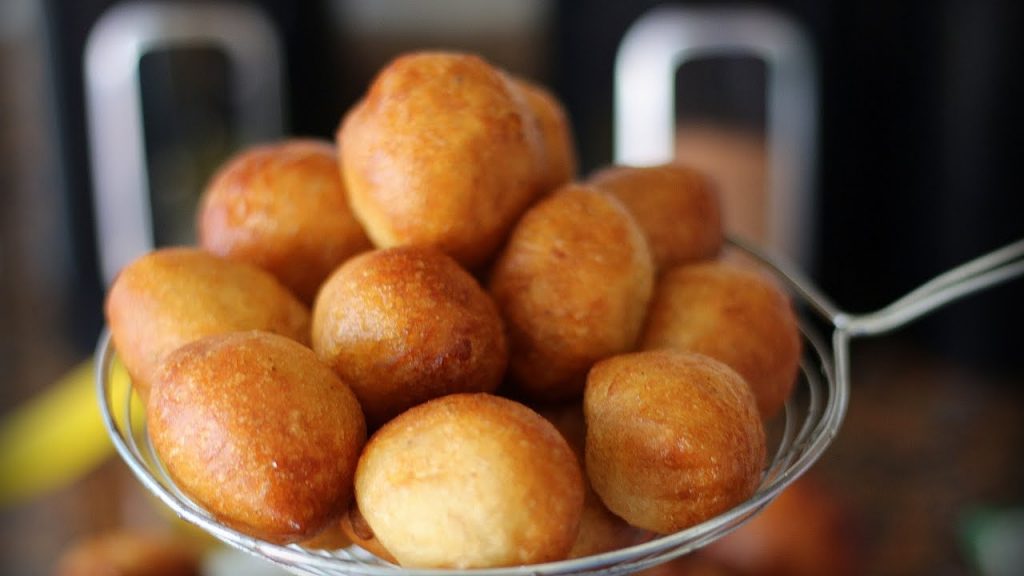 Hot, fluffy and delicious. Puff Puff can be taken any time of the day, as breakfast, lunch, dinner or on the go. Puff Puff is also the king of small chops and is usually served as an appetizer at wedding, birthdays etc.
3. Akara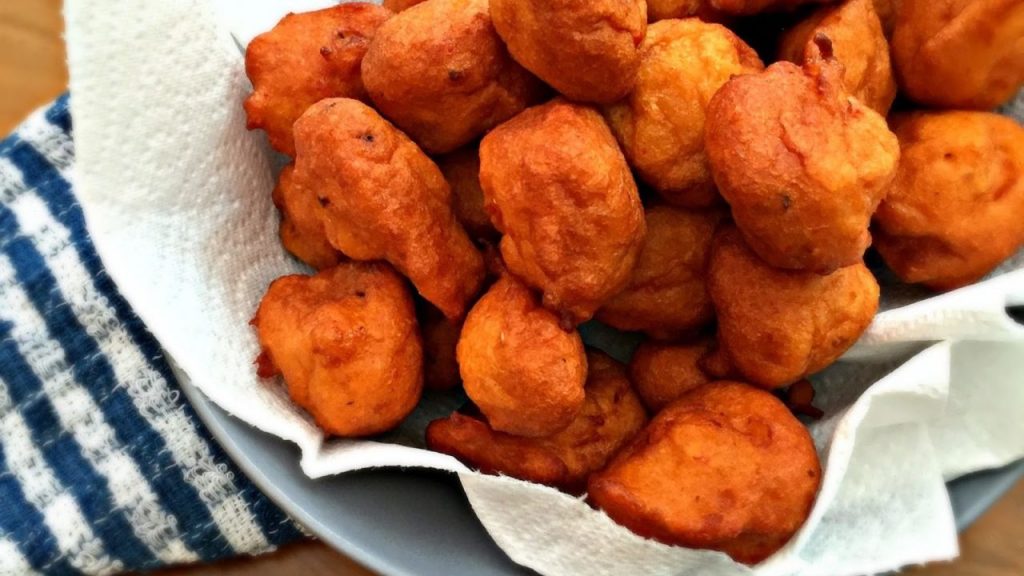 Akara a.k.a bean cake has become a Saturday morning staple in most homes, and a go to street food. Akara is made with beans which is grounded with other ingredients such as onions and peppers, and then deep fried until red and delicious.
4. Boli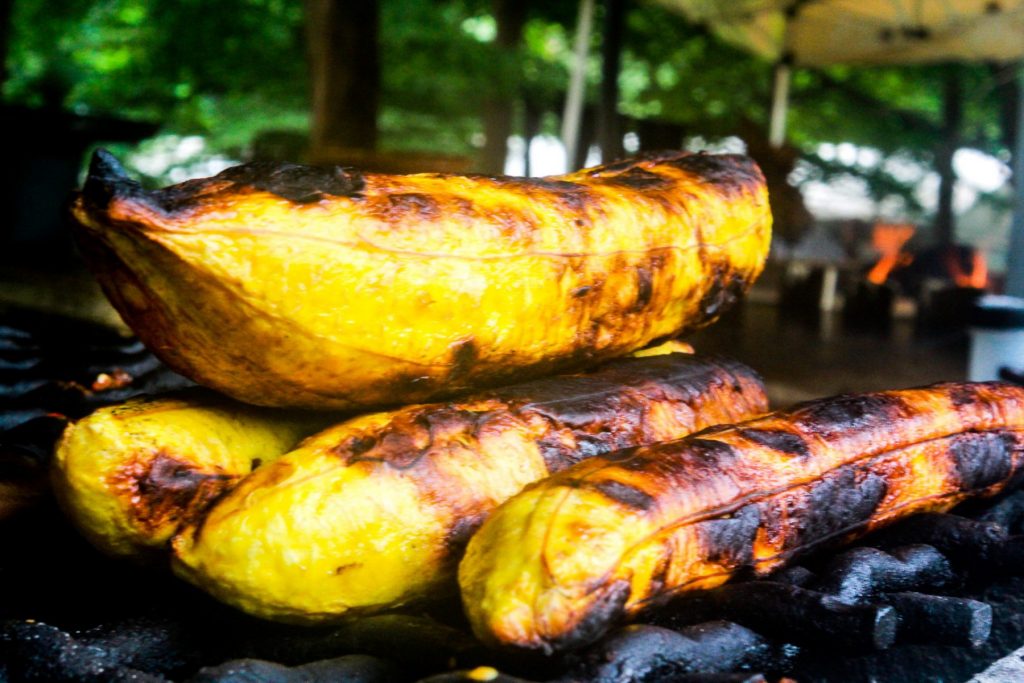 If you're on the move and hungry, then boli is your go-to street food. The roasted plantain and groundnut gives you an uncanny quick fill when on the go.
5. Roasted or boiled corn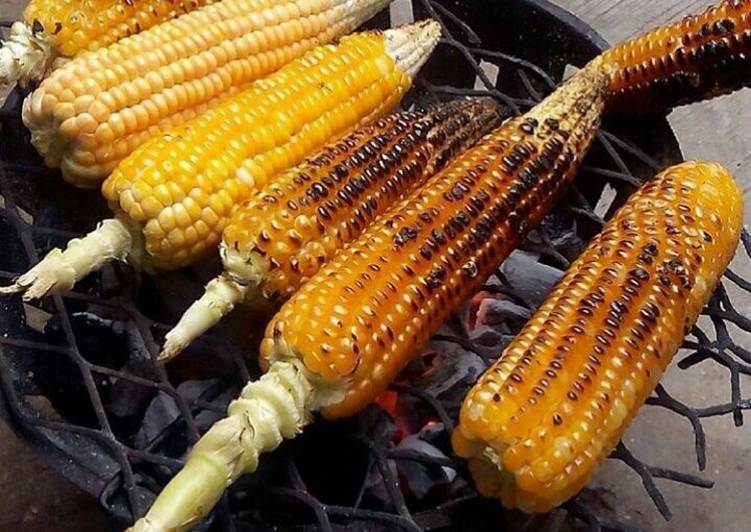 This seasonal crop is a staple for the rainy season and can be found by road sides and street corners. Whether boiled or roasted, corn can be enjoyed with coconuts or African bush pears also known as Ube.
6. Abacha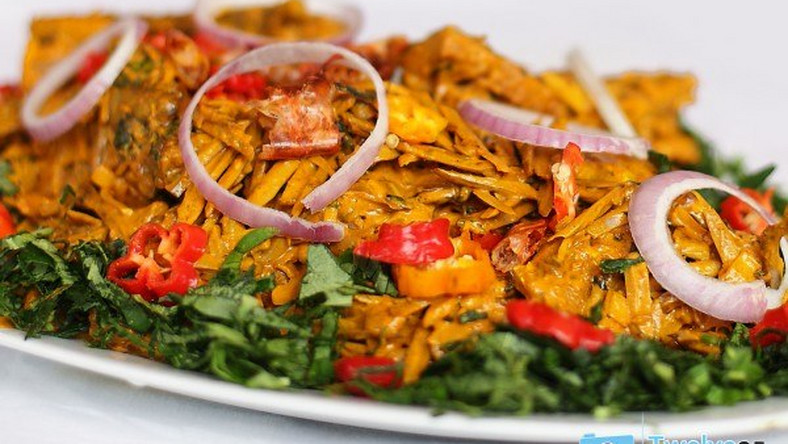 Abacha, popularly known as 'African salad' which is originally from the east is made with shredded cassava mixed with green vegetables, palm oil, and garnished with onions garden eggs and fish. You will see women carry this delicious delicacy around streets and roads.
7. Roasted Yam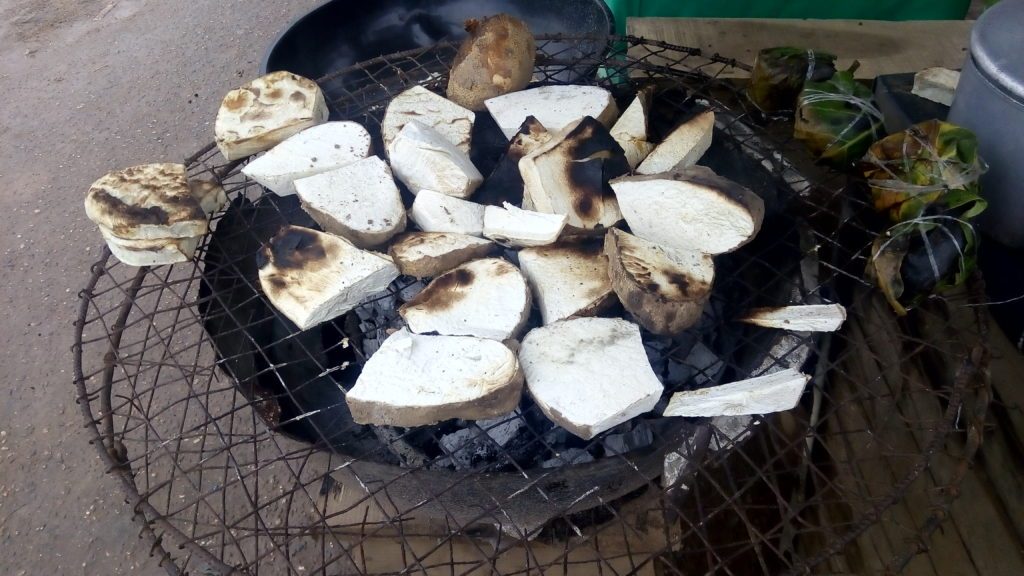 This a mostly mid day street food served with a special peppered sauce along with pomo or fish.
8. Meshai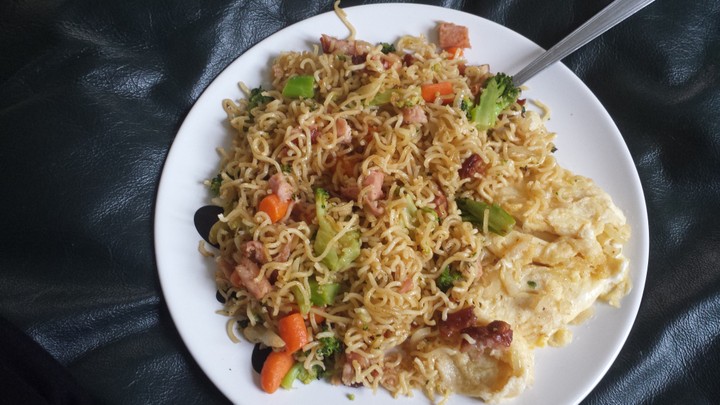 Simply fried noodles and eggs or bread and egg with tea made by the road side and is the ultimate go-to meal for singles and students.
9. Suya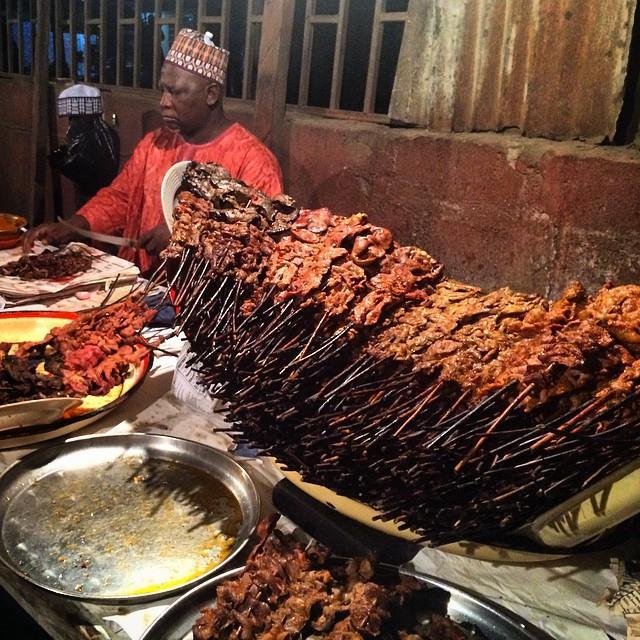 Suya is one of the most popular night time street food in Lagos. Suya is a spicy meat skewer made with thinly sliced marinated beef, ram or chicken. It is traditionally made by the Hausa people of northern Nigeria and is served with extra dried pepper mixed with spices and onions.
10. Fried yams or potatoes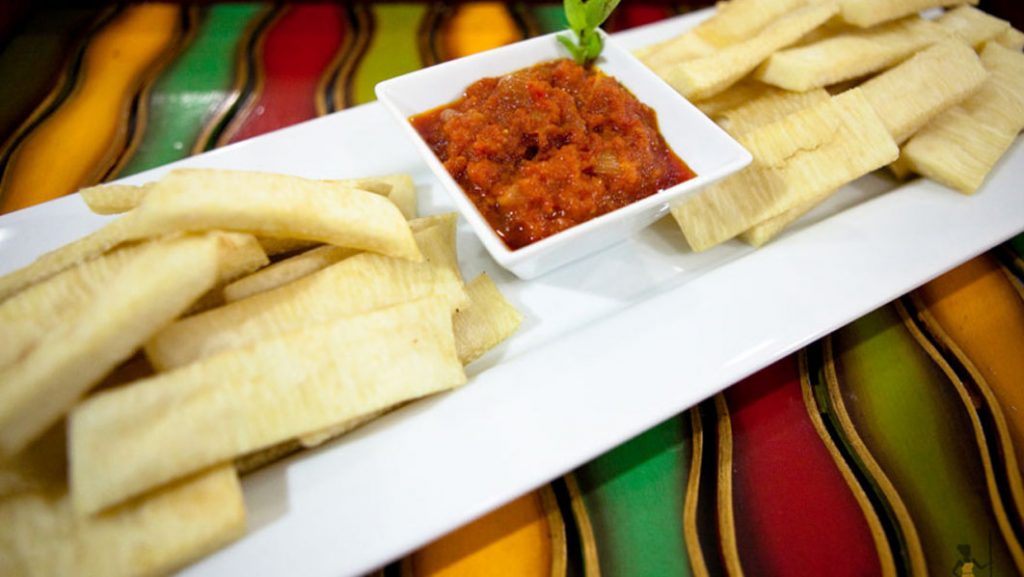 As the name implies, they are simply thinly sliced yams or potatoes fried in sizzling hot oil and served with a pepper and tomato sauce or pepper mixed with spices.