Vice President Professor Osinbajo is in Lagos today, and he visited the tech community. In an unprecedented move, the Acting President of Nigeria, alongside the Minister of Science & Technology, Dr Ogbonnaya Onu went to a few tech powerhouses/startups and basically listened to them share their stories.
Politics aside, this is really impressive, and we have curated a list of the tech companies he visited. Enjoy, share.
Paystack
Paystack is a payment processing platform, and the VP visited their offices first, during this tour. The CEO Shola Akinlade discussed how the company started and the progress they have made so far.
Andela
Next stop was the offices of Andela, the African Tech giants. Seni Sulyman, the VP of Andela's Global Operations discussed the tech company's growth and what they have been up to.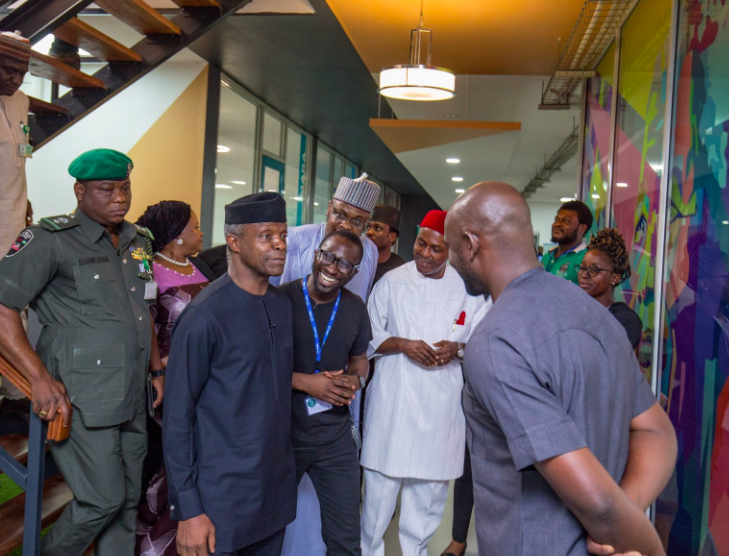 Flutterwave
The VP then proceeded to Flutterwave, and was received by co-founder, Iyin Aboyeji. The young CEO who was also co-founder of Andela told the VP what Flutterwave has been doing in the fin-tech space and how they are contributing to Nigeria's economy.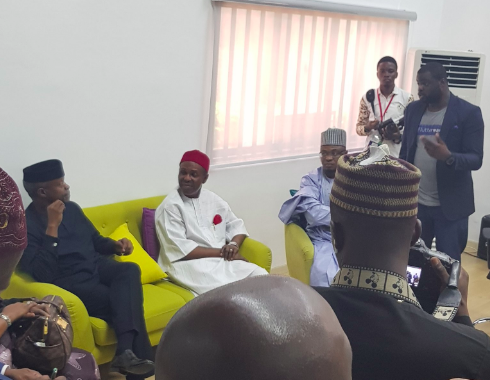 Venia Hub
The VP visited the Venia Hub, a hub for business that include MyAutoGenius, 234Genius, etc. He was received by Kola Oyeneyin who shared some of the entrepreneurial stories of the organizations in the hub.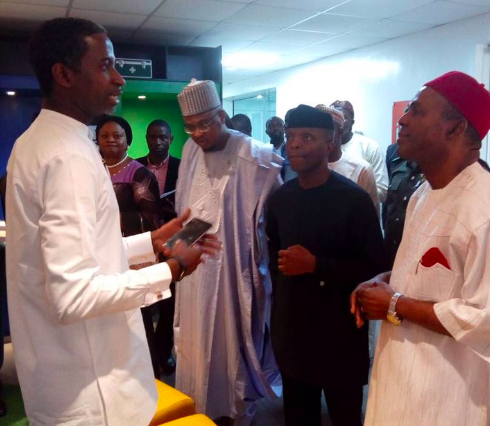 Carido
Carido is a tech company that provides easy access to automobile services. The VP visited and he was quite excited about the idea of redefining automobile ownership experience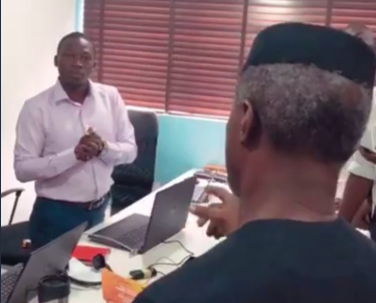 Farm Crowdy
Farm Crowdy is a tech enterprise that basically connects farmers with investors. The CEO, Onyeka Akumah showed the VP the team behind the organization and how they help people invest in Agriculture.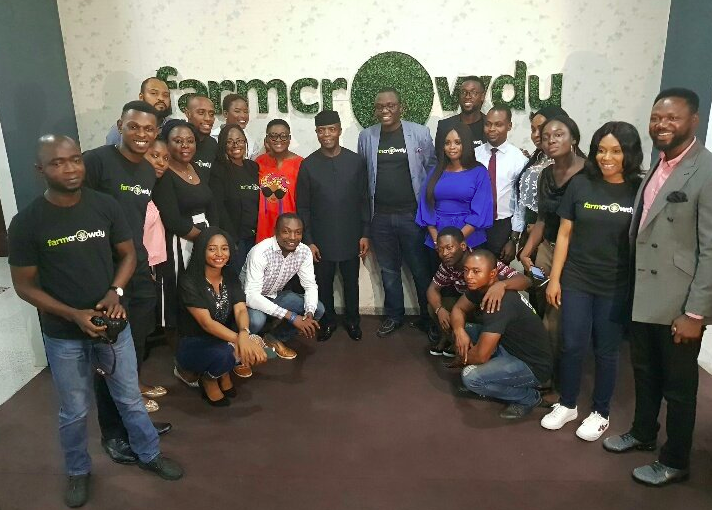 Africa Fintech Foundry
The Access Bank-powered hub for technology was one of VP Osinbajo's destinations. He was welcomed by Ade Bajomo, the Access Bank ED of Operations and IT and during the tour, the model was explained to him.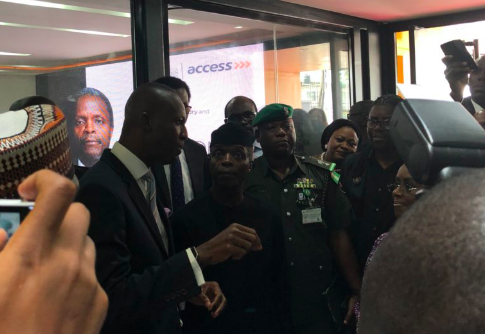 Workstation
Founded by Fareed Arogundade, Workstation is a co-working hub where creativity, productivity and community building happens. The VP visited their office in VI and spoke to some of the people behind the businesses working from there.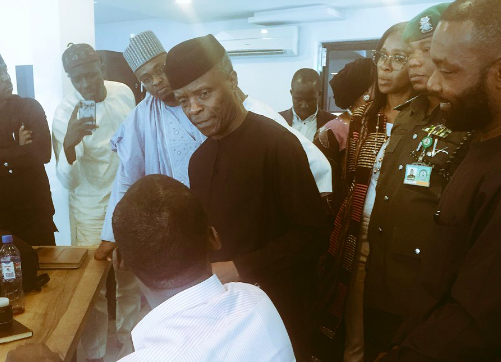 Muster NG
Muster is a tech platform that connects rent-seekers to each other. They basically help people find flatmates, and properties that suits them. They work from Workstation and the VP had a chat with the CEO and Co-Founder, Ibrahim Babalola.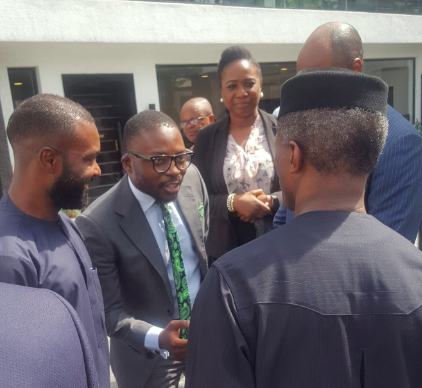 CC Hub
Arguably the biggest influence on technology in Nigeria, it was very expected that the VP will visit the CC Hub offices in Yaba. He was welcomed by Bosun Tijani and they discussed what the incubator has been up to in recent times.