Great nations are ruled by great and powerful leaders. These leaders do not only influence internal policies, but they are also able to pull weight in the international sphere in the interest of their countries.
While their methods of rule are sometimes controversial and against norms, their power and influence both internally and externally cannot be understated. They are the movers and shakers of world politics, and their actions and inactions often times affect the rest of the world.
From Donald Trump to Kim Jong-um, here are 10 of the most powerful world leaders.
1. Xi Jinping (China)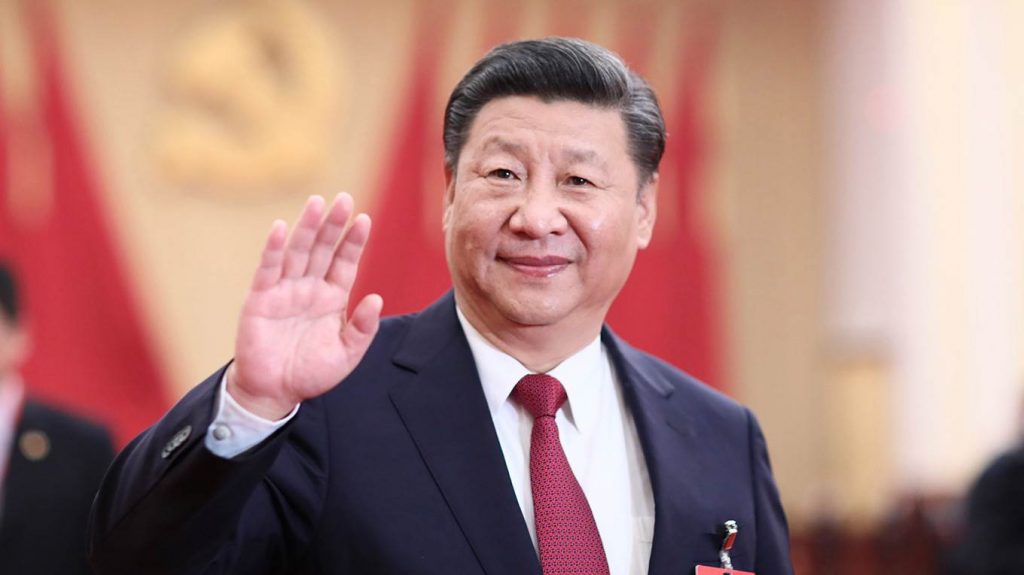 Xi Jinping is a Chinese politician serving as general secretary of the Communist Party of China, President of the People's Republic of China, and chairman of the Central Military Commission. As the leader of the world's most populated country and second largest economy (GDP), Xi Jinping holds a firm grasp on China's only political party.
Xi Jinping previously served as vice president of the People's Republic of China between 2008 to 2013, in 2012 he became the general secretary of Chinese Communist Party (CCP) and on March 14, 2013, he was elected president of China by the National People's Congress.
After his election, Xi initiated a nationwide anti-corruption campaign that soon saw the removal of thousands of high and low officials. The anti-corruption campaign also served as a means to remove many of Xi's political rivals, and strengthen his grip on power. Under Xi's leadership, China has become increasingly assertive in international affairs, insisting upon its claim of territorial Sovereignty over nearly all of the South China sea, despite a contrary ruling by the Permanent Court of Arbitration in The Hague.
Xi's power was further strengthened in 2018, when the National People's Congress (NPC), during a legislative session, passed amendments in the constitution, that abolished term limits for the country's president and vice president. This would allow Xi to remain in office until he is due to step down.
2. Vladimir Putin (Russia)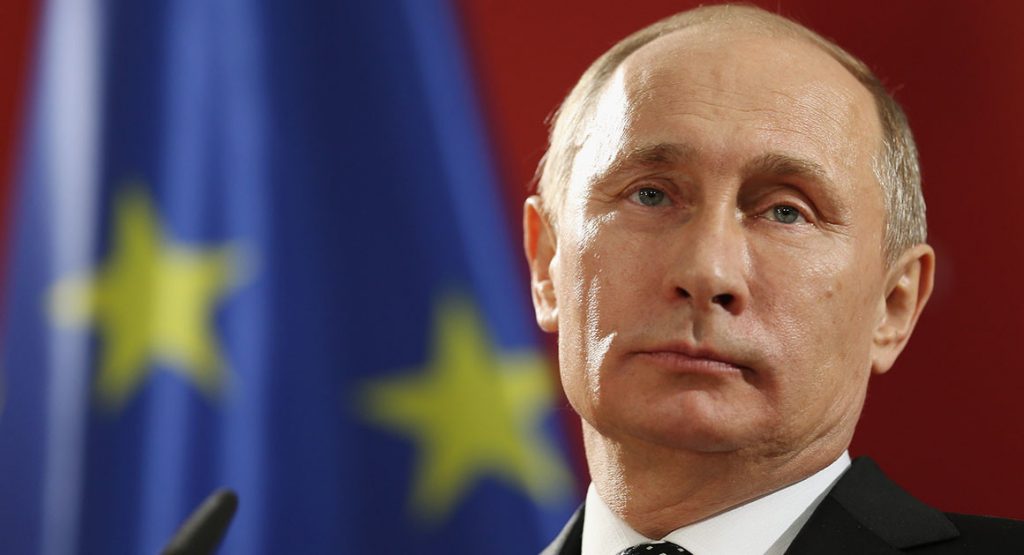 Vladimir Vladimirovich Putin is a former intelligence officer and President of Russia since 2012. Putin had previously held the position from 2000 until 2008, but was prevented from running again due to constitutional term limits. However, he was immediately appointed Putin as Russia's prime minister, when his protégé Dmitry Medvedev became president, allowing Putin to maintain a primary position of influence for the next four years.
Putin's power further increased when he was re-elected for his third term as the president of Russia on March 4 2012, and he continued to make contentious changes to Russia's domestic affairs and foreign policy.
Putin has continued to be a thorn America's flesh, this was highlighted when he granted asylum to Edward Snowden, who is wanted by the United States for leaking classified information from the National Security Agency. More so, after Trump's victory in November 2016, renewed attention was focused on the cyber-attacks and possible collusion between Trump's campaign team and Russia. U.S. intelligence agencies concluded that Putin had given a directive to a campaign to influence the election and undermine faith in American democratic systems.
In 2018, Putin contested and won a new six-year term as president of Russia as an independent candidate, and when asked why he hadn't faced significant political opposition during his time in power, he asked, "Should I train contenders for myself?"

3. Donald Trump (United States)
Donald John Trump is the 45th and current president of the United States, the most powerful country in the world. Before entering politics, he was a businessman and television personality. He was well known as real-estate developer and businessman who owned, managed, or licensed his name to several hotels, casinos, golf courses, resorts, and residential properties in the New York City area and around the world.
In January 2017 Donald Trump became the first billionaire president of the United States. Trump immediately began to make several controversial policies that included steps towards building a wall on the Mexico border; a travel ban for several predominantly Muslim countries, and the U.S. withdrawal from the Paris Climate Agreement. The travel ban was put into effect immediately, and refugees and immigrants from seven predominantly Muslim countries traveling to the U.S. were detained at U.S. airports.
4. Kim Jong-un (North Korea)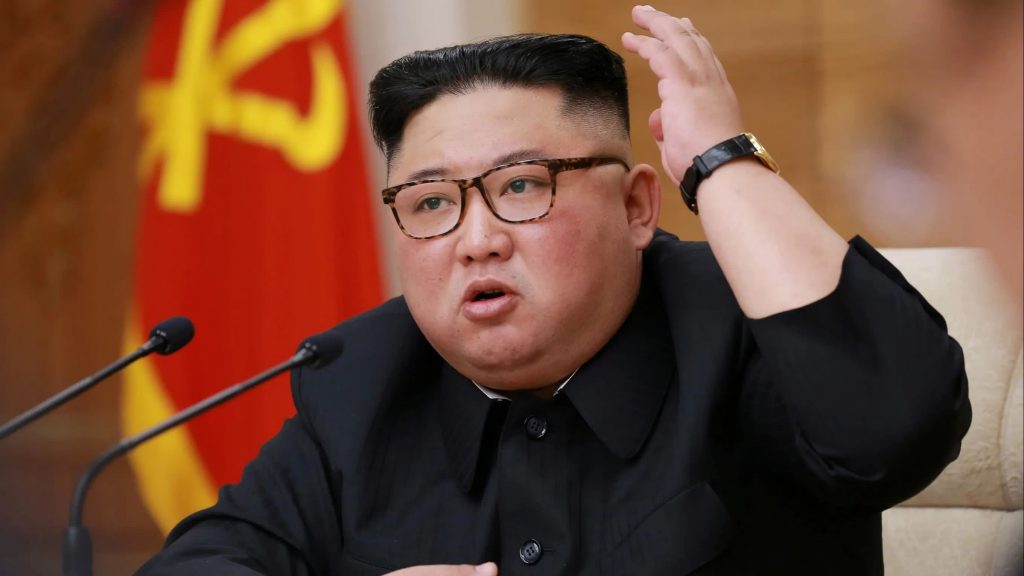 KIm Jong-un since 2011 has been the Supreme Leader of North Korea, and since 2012, Chairman of the Workers' Party of Korea.
From late 2010, after the death of Kim jong-il, Kim Jong-un was viewed as heir aparent, to the leadership of North Korea, and had already been announced as the "Great Successor" by North Korean state television.
Kim holds the titles of Chairman of the Workers' Party of Korea, Chairman of the Central Military Commission, Chairman of the State Affairs Commission, Supreme Commander of the Armed Forces of the Democratic Peoples Republic of Korea.
Kim Jong-un is widely known for his ruthless leadership style, on 12 December 2013, Kim ordered the execution of his uncle Jang Song-thaek for "treachery", and he is widely believed to have ordered the assassination of his half-brother, Kim Jong-nam, in Malaysia in February 2017.
5. Angela Merkel (Germany)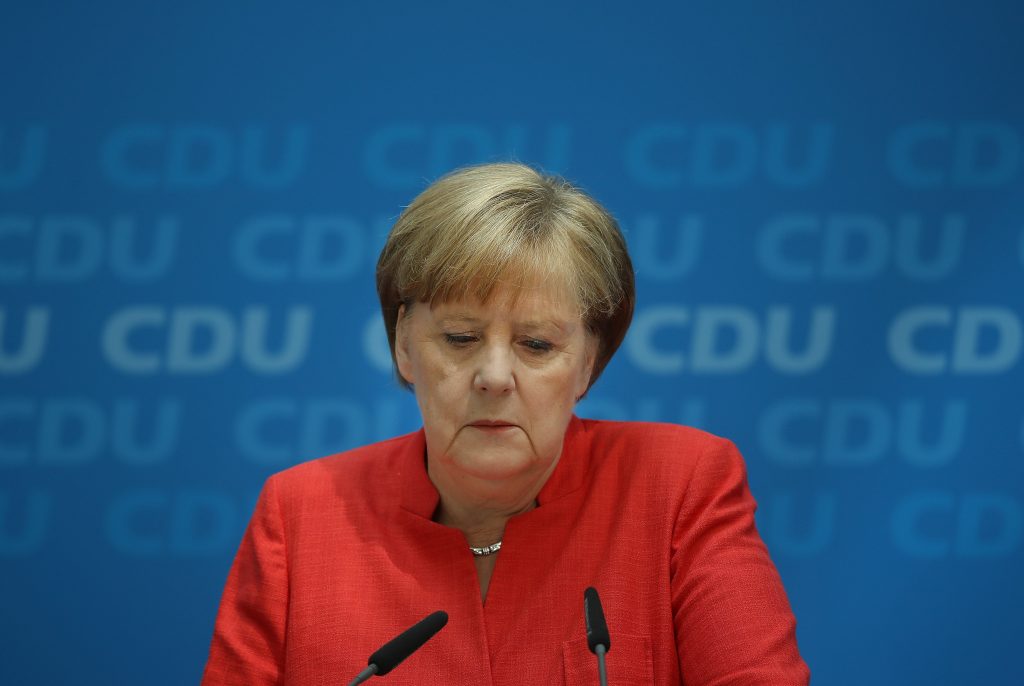 Angela Dorothea Merkel was born on July 17, 1954, in Hamburg, Germany, to a Lutheran pastor and teacher. She became the first female Chancellor of Germany in 2005 and is currently serving her fourth term.
Merkel remains the de facto leader of Europe, leading the region's largest economy after steering Germany through financial crisis and back to growth.

Her leadership is marked by her hard handed approach, from standing up to Donald Trump to allowing more than a million Syrian refugees into Germany. Despite the challenges to her authority, Merkel topped Forbe's list of the most powerful women in the world for the seventh consecutive year in 2017, and for the 12th time overall.
6. Mohammed bin Salman Al Saud (Saudi Arabia)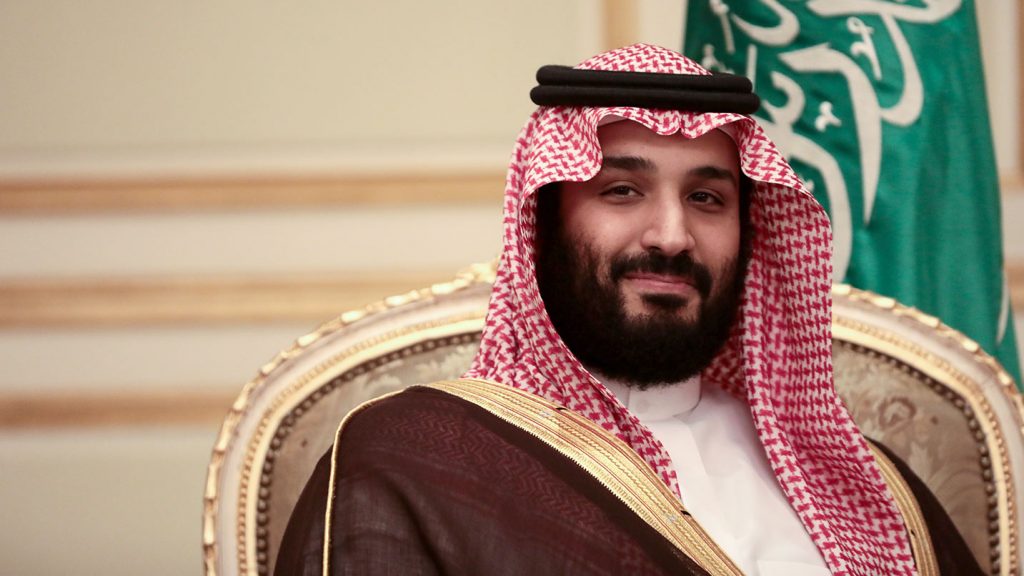 Mohammad bin Salman bin Abdulaziz Al Saud, is the Crown Prince of Saudi Arabia, and while his father remains king of Saudi Arabia, the crown prince has consolidated power beyond any doubt and taken control of the country. He is chairman of the Council for Economic and Development Affairs, chairman of the Council of Political and Security Affairs, and minister of defence – the world's youngest at the time of his appointment.

MbS as he is colloquially known, has led several successful reforms, that cut across economic, social, and cultural developments. His Vision 2030 program aims to diversify the Saudi economy through investment in non-oil sectors such as technology and tourism, and in 2016 he announced plans to list the shares of the state oil company Saudi Armaco. In the area of corruption, MbS led an 'anti-corruption' campaign' in 2017 that caused many prominent Saudis to be arrested and forced to turn over their fortunes. As a result of the campaign, ten Saudi billionaires were dropped from Forbes' annual list of the world's billionaires.
Other developments include regulations restricting the powers of the religious police, and the removal of the ban on female drivers. Also, under his reign, the first Saudi public concerts by a female singer was held, Saudi women were admitted into sports stadiums, and there was an increased presence of women in the workforce. He also opened the country to international tourists by introducing an e-visa system which can now easily be issued for foreigners from the Internet to attend events and festivals.
7. Narendra Modi (India)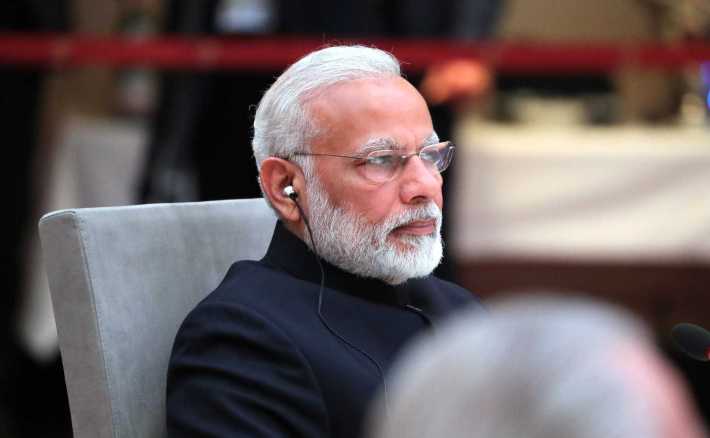 Since 2014, Narendra Modi has been the Prime Minister of the largest democracy in the world, India. He is the first prime minister outside of the Indian National Congress to win two consecutive terms with a full majority,

Modi's administration has tried to raise foreign direct investment in the Indian economy, and reduced spending on healthcare and social welfare programmes. He has also attempted to improve efficiency in the bureaucracy; he has centralised power by abolishing the Planning Commission. He has also emerged as a key figure in the international effort to tackle climate change, as warming affects millions of his country's rural citizens.
Modi's profile was raised as a global leader in recent years during official visits with Donald Trump and Xi Jinping.
8. Emmanuel Macron (France)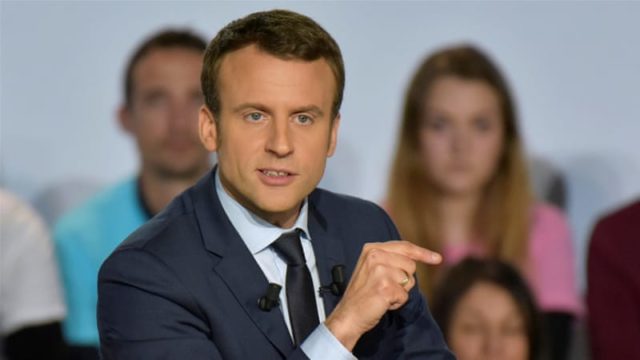 Emmanuel Jean-Michel Frédéric Macron became the younget president of France at age 39, after winning the 2017 elections with 66.1% of the votes. Befor becoming presiden, Macron had previously served as Deputy Secretary General to the president during the administration of president François Hollande.
Following Trump's announcement that he was withdrawing the U.S. from the Paris climate accord, Macron offered France as a "second homeland" to climate researchers in order to "make our planet great again. In December 2017, he awarded long-term research grants to 18 climate scientists, 13 of whom were previously based in the U.S., to relocate to France and continue their work.
Since his ascension, Macron has grown in influence as a world leader despite his age.
9. Ali Hosseini-Khamenei (Iran)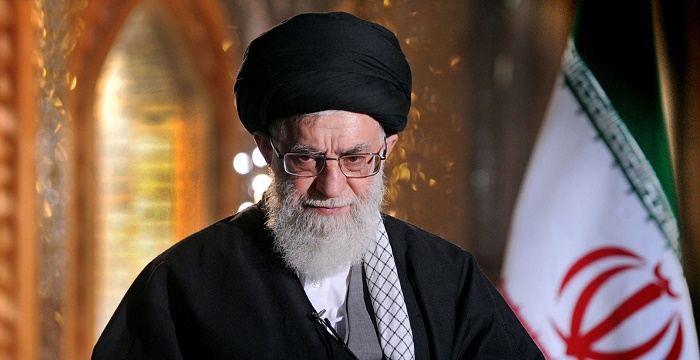 Sayyid Ali Hosseini Khamenei is a marja, and current Supreme Leader of Iran, a position he has held since 1989. He was previously President of Iran from 1981 to 1989. Khamenei is the second-longest serving head of state in the Middle East, as well as the second-longest serving Iranian leader of the last century, after. Since assuming power, Khamenei has worked to establish Iran as a nuclear power, and has maintained fierce antipathy towards the U.S.
Khamenei is considered the most powerful political authority in the country. As Supreme Leader, he can issue decrees and make the final decisions on the main policies of the government in many fields such as economy, the environment, and foreign policy, in Iran. He also has either direct or indirect control over the executive, legislative and judicial branches of government, as well as the military and media.
Khameni specifically clamps down on all forms of the media, such as journalists and bloggers. He often puts them on trial and charges them with blasphemy. Their sentences have included lashing and jail time, and some of them have died in custody.
10. Benjamin Netanyahu (Israel)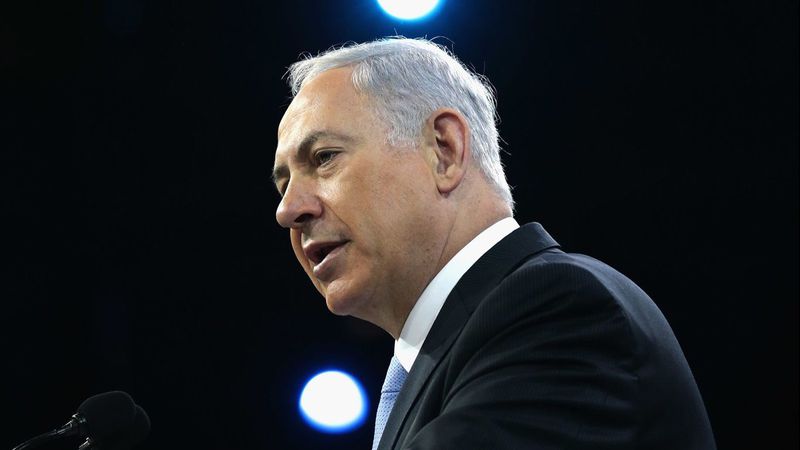 Benjamin "Bibi" Netanyahu is a four time Prime Minister of Israel, and Chairman of the Likud party. Netanyahu is currently the second longest-serving Prime Minister in Israel's history after David Ben-Gurion.
Despite looming indictments, as well as a stiff challenge from former army chief Benny Gantz, leader of the centrist Blue and White alliance, Netanyahu was all but assured of winning a record fifth term as prime minister.