Let's get one thing clear: When we say fashion mistakes, we're not talking about wearing an outfit that could land you on a worst-dressed list, if people were judging. Rather, we're talking about long-held habits you refuse to break, fashion clichés you still believe are true, and small things you're avoiding—or doing—that can wreak havoc on your personal style.
Trying to look as stylish as an off-duty supermodel isn't as easy as it appears to be. Even the outfits that seem the most effortless weren't just thrown together – they all have a lot of thought put into them, because having a great sense of personal style is often something you have to work at. Here are a few mistakes we make in trying to look good;
If your sleeves are too long, you could look sloppy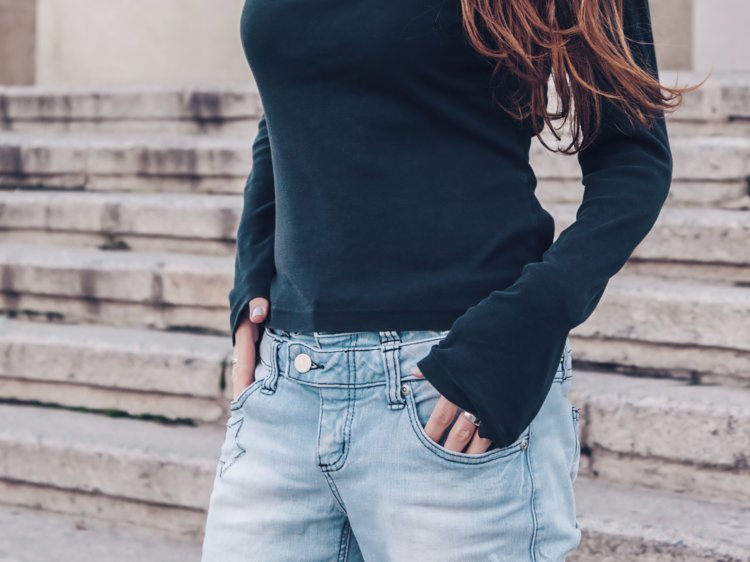 Many people can relate to the frustrating problem of finding an item that fits well everywhere except one spot – maybe the sleeves are too long, and you just figure you can make it work.
"Sleeves should end just past the wrist bone. Even when an item fits perfectly everywhere else, a sleeve can be cut too long and make it look too big. This is an extremely common alteration that doesn't cost much and can make an item go from good-looking to tailor-made."
Ignoring comfort completely can make you look awkward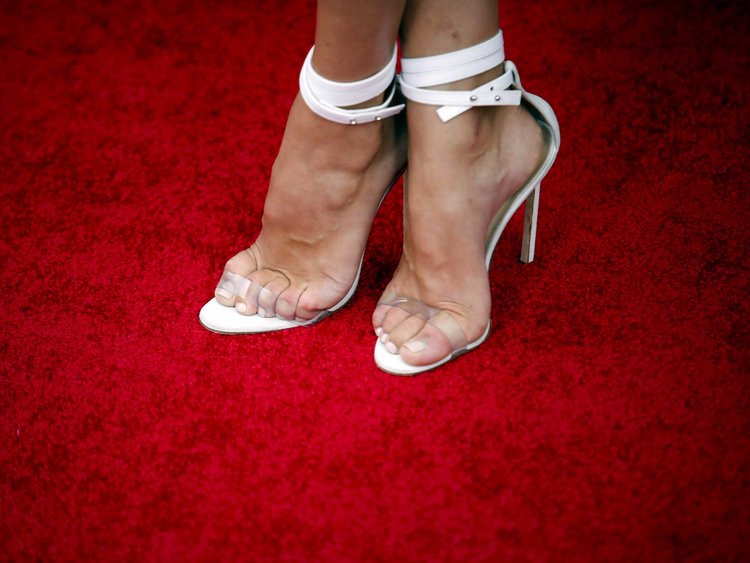 If you live by the motto that style doesn't always equal comfort, you may want to rethink that. Wearing something that doesn't actually fit just makes you seem awkward.
Molly Dickson, Botkier style ambassador and celebrity stylist, said, "I think that dressing for comfort is very important. If you are wearing super sexy high heels with a cocktail dress, but you can't walk, the look ultimately fails."
Doing up too many buttons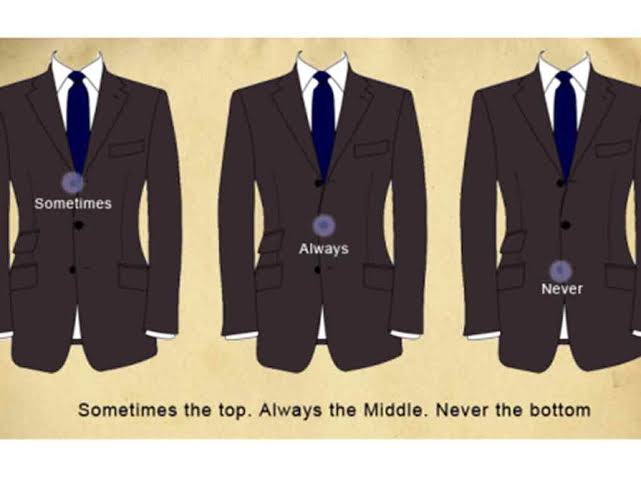 There are three simple rules when it comes to fastening up your suit. Two buttons? Only ever do up the top one. Three buttons? Get a new suit. Four buttons? Give your grand dad his jacket back.
Allowing your trousers to puddle over your laces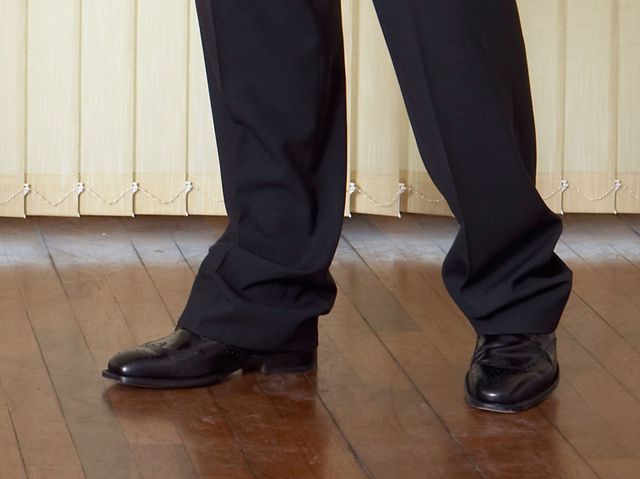 There are many ways to make a statement with your clothes. Wearing a nice patterned shirt with a smartly cut blue suit is one. Donning a chestnut brown monk strap with a pair of slim bottle green trousers, another. Allowing your un-hemmed, loosely flowing suit trousers to puddle over the tops over your shoes like molten rubber, on the other hand, is not one. Your trousers (whatever the style) should only ever touch the tops of your shoes, and there should be no bunching of fabric. At all.
Ignoring the importance of quality fabrics
Cheap materials can be spotted a mile off. Avoid synthetics at all cost, as they'll bring a sheen to the surface of the fabric over time, or anything uncomfortable against the skin – because you just won't want to wear it.
Mistaking a piece of string for a tie
We truly miss the days of oversized Windsor knot ties. The reign of skinny, flappy, pointless bits of neck string which look more like Scout toggles than anything an adult should be wearing are well and truly over.
Buying ostentatiously branded T-Shirts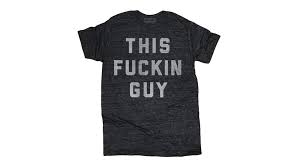 I really don't have to say much. Unless you're under 13 years of age… and even then.
We hate to assume you'd buy anything simply so people know you own it, but such is the world in which we live. Are you buying that Balenciaga bag because you really, really love it, or because you want others to know you bought it? If you buy those Jimmy Choo pumps, will you be able to truly enjoy them without posting them to social media? If the answer is no, you might have some thinking to do about your shopping habits.
You Think Actual Menswear Is Just for Men
Obviously, you're not going to pick up a suit at a boutique, but you'd be surprised by how many made-for-men pieces can work for a lady. This is especially true at common outposts like Forever 21, H&M, J. Crew, and Zara, whose men's stuff—think slim-cut button-downs, sweatshirts, oversized sweaters, and utility jackets—often aren't as trendy as their for-women counterparts, and offer a slightly slouchier fit.
You Don't Store Your Pricey Shoes Correctly
Haphazardly throwing your shoes into the closet is one of the worst things you can do, so if you're going to keep them outside of a box or bag, nearly line them up in pairs on your closet's floor or on a shelf with ample breathing room between pairs. Also, don't store good shoes near direct sunlight, which can cause fading and major discoloration.