Over the weekend, videos of Afrobeats Star, Wizkid hanging out with Nollywood Veteran Movie Director Kunle Afolayan were making rounds across social media which has generated a lot of conversations as to what the duo might be up to.
The musician who has been seen enjoying his holidays could soon be appearing on your screen not as the Afrobeats Star you know but as one of these:
ACTOR
In an Instagram story yesterday Monday November 20, 2023, the musician shared his interest in specific roles for acting. He expressed a desire to play roles involving kissing and shooting guns in movies, stating in his words "Shebi I tell una I one Dey act film!… I just want Dey kiss and shoot gun for movie. Daz all!!…
He also revealed a hidden talent that his fans were unaware of, stating, "Yeah, and I want Dey slap people for film… na my hidden talent be dat,"
This follows the musician's expression of his love for movies, particularly those from the Nigerian film industry, during an interview with BBC Radio 1xtra. He emphasized his admiration for Nollywood, stating, "I'm a big fan of Nollywood." 

"I don't think I would ever act in Nollywood; I don't know if I'm that funny, because you need a special type of skill and talent to be a Nollywood actor", he said.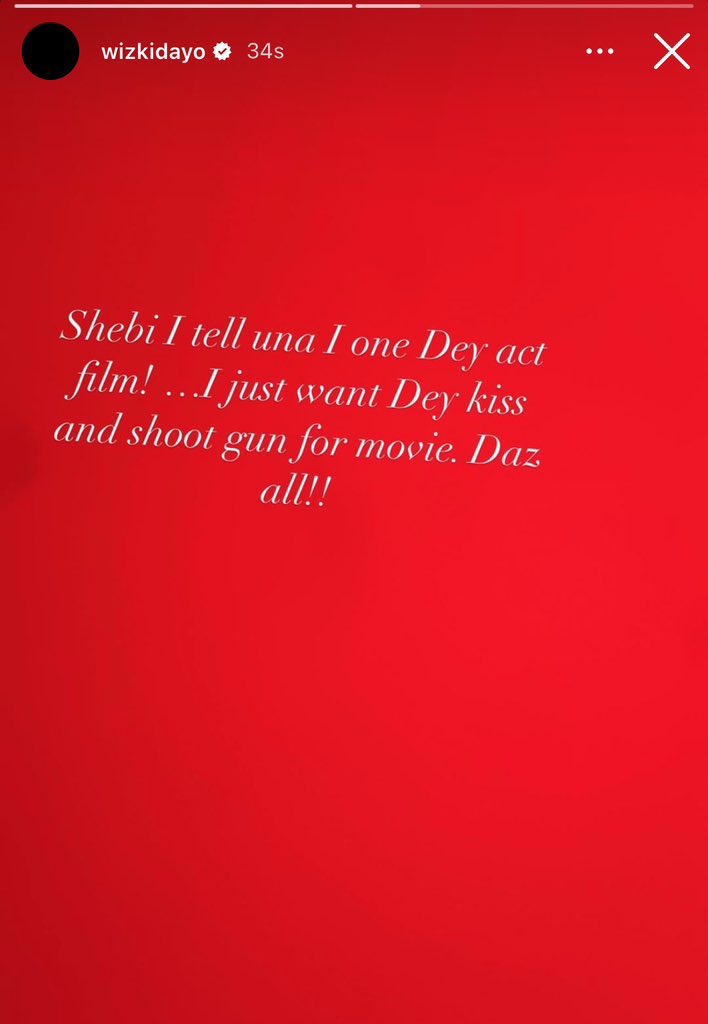 FASHION DESIGNER
Wizkid has always been known for his fashion sense and style and he didn't hold back when asked about it. In his words, he said Yeah, probably, probably designing clothes, sneakers, just dope cool sh*t. Like yeah, just cool stuff man.
MOVIE PRODUCER
Wizkid might just be hinting he's ready for the movies just as he claims having been seen hanging out with veteran Director and Producer Kunle Afolayan having said "So yeah, maybe producing one Nollywood movie one day would be something I would love to do."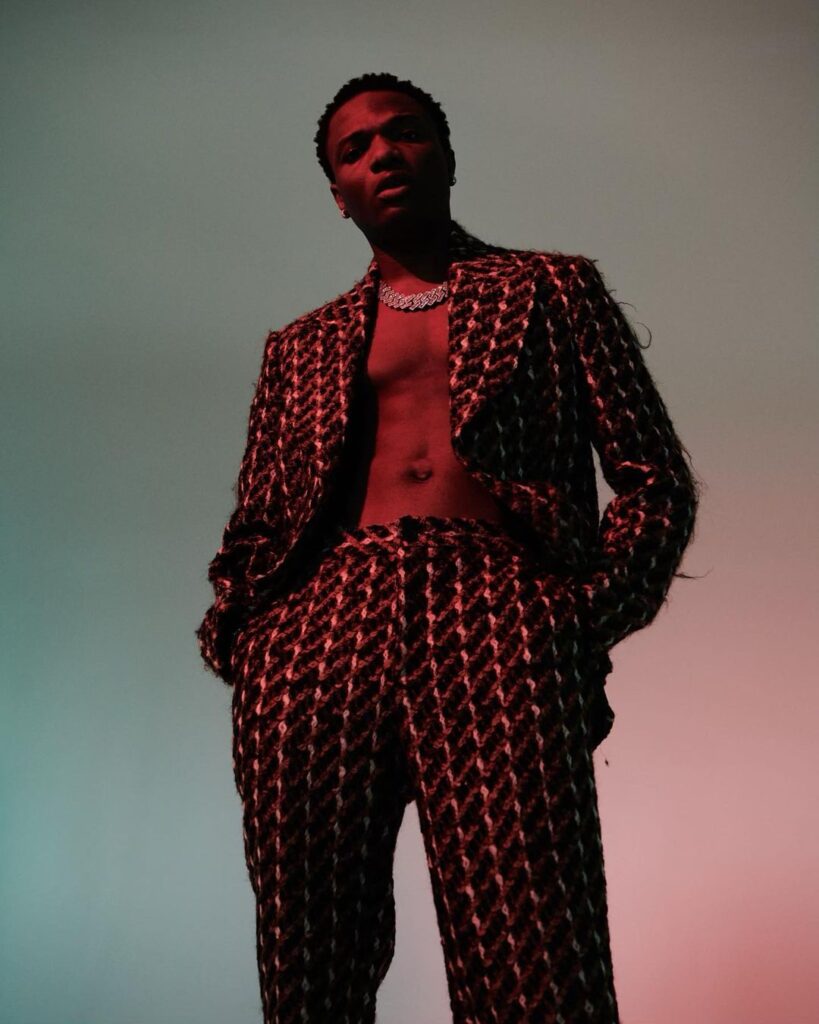 This is not the first time we have witnessed Afrobeats musicians venturing into movies over the years with Tems and Wizkid being the latest to let fans worldwide know about their interest and it looks like we will be getting to see more of them on the big screen and movie streaming platforms.
Don't forget to be ready and to grab your popcorn when this happens.