After testing positive for coronavirus, President Buhari's Chief of Staff, Abba Kyari was announced dead on April 17, 2020. His burial has already taken place according to muslim tradditions, and the search for a  Chief of Staff has already begun. It should be noted that the Chief of Staff is the principal channel of communication between the president and the government, and as such a very influential position. More so, the Chief of Staff is appointed by the President and does not require confirmation from the Nigerian Senate.
With several names being touted to take the position from Kindigbe to the highly influential Daura, below are brief biographies of the frontrunners for the next Chief of Staff of President Buhari
1 . Babagana Kingibe
Kingibe was born on 25 June 1945 to the family of Mustafa Shuwa and Ya Kingi Mallam. In 1958, he was admitted into the Borno Provincial Secondary School. He left for the United Kingdom in 1960 on a government scholarship to complete his O'Level and A-level at Bishop's Stortford College. In 1965, he received his bachelor's degree in international relations from the University of Sussex.
After returning to Nigeria in 1965, he gained employment as a researcher at Ahmadu Bello University in Zaria. During the Nigerian Civil War, he became the head of features and current affairs at the Broadcasting Corporation of Northern Nigeria.
Between 1972 and 2006, Kindigbe served in several diplomatic capacities, in 1972, he joined the Nigerian Foreign Service where his first posting was the Nigerian High Commission in London as a senior political counsellor and later became the head of the political desk. In 1981, at the age of 36, he was appointed the Nigerian Ambassador to Greece, Cyprus and later Pakistan between 1981 and 1985. From October 2002 to September 2006 he served as the Special Envoy of the African Union to Sudan and subsequently Special Representative of the Chairperson of the African Union Commission and head of the African Union Mission in Sudan.
Kindigbe ventured into politics in 1988, just as Nigeria was preparing to enter its third republic. During this period, he served as a party chairman, was part of an annulled election (1993), and eventually joined the Abacha administration, serving as Minister of Foreign Affairs from 1993 to 1995, Minister of Internal Affairs from 1995 to 1997, and Minister of Power and Steel from 1997 to 1998. 
In June 2007, he was appointed Secretary to the Government of the Federation, but his time in this position was not devoid of controversy. He was unceremoniously removed from office on September 8, 2008 by the President Umaru Yar'Adua, after spreading rumors about the President's ill-health while believed to be contending for the presidency. However, since the Buhari administration, Kingibe has been a powerful figure behind the scenes as well as a decision-maker alongside the late chief of staff Abba Kyari.
2. Mamman Daura
Mamman Daura is an uncle and long time close associate of Muhammadu Buhari. He is a journalist and businessman who is a prominent member of the Kaduna Mafia. He was appointed editor of the New Nigerian newspaper a few months after completing his graduate degree.
Daura has been a very influential figure in the Buhari administration, and his relationship with the president dates back to Buhari's military rule. When Buhari overthrew Shagari in 1983, Daura was one of the few people Buhari trusted enough to give principal advisory roles. By the late 1980s, he had succeeded Ibrahim Dasuki as the head of the African International Bank. Daura's relationship has often raised eyebrows as many have thought that their relationship has getting too close for comfort and as such will affect all the policies. More so,  in December 2019, president Buhari's wife, Aisha, accused Daura of using Presidential spokesperson, Garba Shehu, against the first family. Nevertheless his influence is yet to wane.
3. Buba Marwa
Mohammed Buba Marwa was born on September 9, 1953 in Kaduna, Kaduna State, Nigeria. He attended the Nigerian Military School, Zaria and the Nigerian Defense Academy, Kaduna. Later, while in the army, he studied at Pittsburgh University, where he obtained a master's degree in International Relations, and he obtained another master's degree in Public Administration from Harvard University. 
He held various posts in the army, including Brigade Major (23 Armoured Brigade) and deputy defense adviser in the Nigerian Embassy in Washington, DC. In 1990, he was appointed Governor of Borno State. In 1992, he became the defense adviser to the Nigerian Permanent Mission to the United Nations. From 1996 to 1999 Marwa was Military Governor of Lagos State.
In December 2006, he had an unsuccessful presidential bid, losing the PDP primaries and giving his support to Umaru Musa Yar'Adua, who went on to become president. In 2007 he was appointed Nigeria's High Commissioner to the Republic of South Africa.
Marwa was a candidate of the Congress for Progressive Change in the 2011 Adamawa governorship election against the then incumbent governor Murtala Nyako. Marwa decamped from APC due to complaints of unfair treatment of his followers after his party CPC merged with ANPP and the ACN following the decamping of Governor Nyako to the same party.
In June 2015, Marwa returned to the APC with his followers following the swearing in of President Muhammadu Buhari on May 29, 2015.
4. Isa Funtua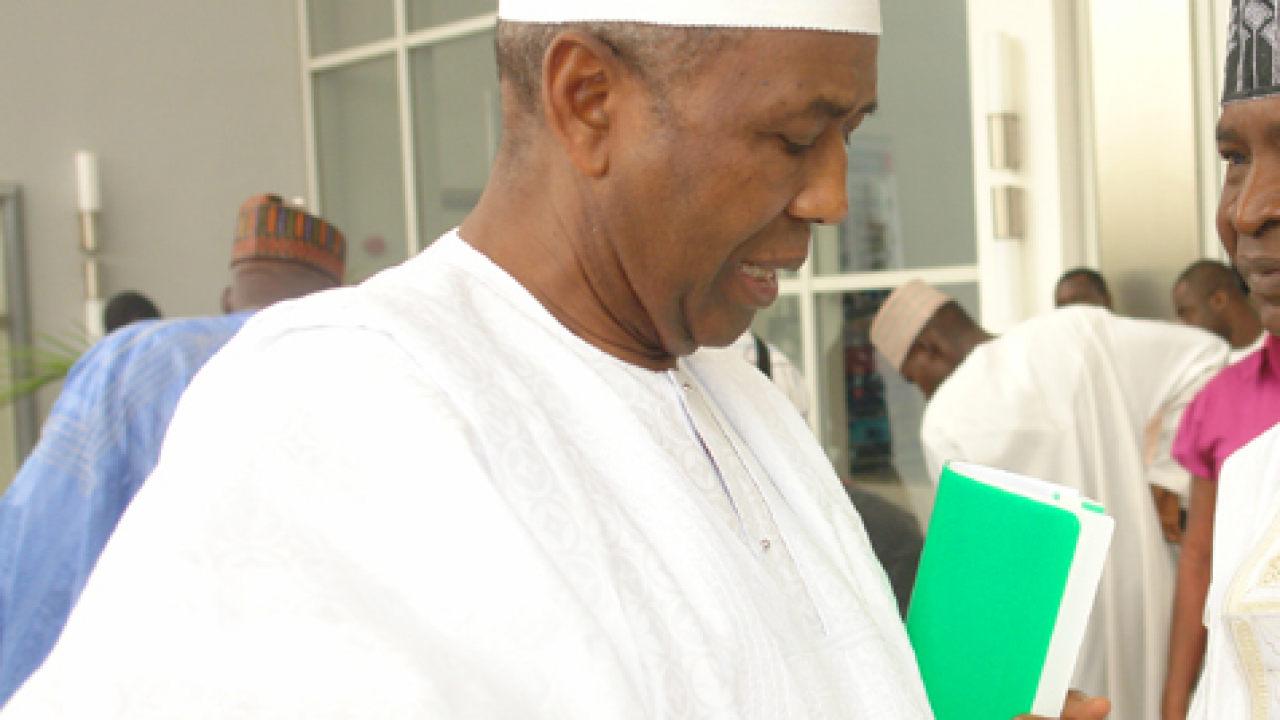 Ismaila Isa Funtua is statesman and businessman, a member of the Kaduna Mafia , whose son is  married to President Muhammadu Buhari's daughter.
Ismaila Isa was born in Funtua. He attended the Federal Training Centre in Kaduna as well as Ahmadu Bello University and the University of Manchester. He was the Monitor General of the Course 9, at the National Institute of Policy and Strategic Studies in Kuru. He was an Administrative Officer at the Katsina Native Authority and was a personnel manager at United Textiles Limited. He later served as a federal minister in the Second Republic. Funtua has been widely considered as a member of the Buhari administration cabal, little wonder why his name is being mentioned as a contender.
5. Hameed Ali
Colonel Hameed Ibrahim Ali, born 15 January 1955, is a long time follower of Buhari, and an APC member, who has supported all of his presidential bids since 2003 up till date.
Ali was commissioned in 1977 after he received his training at the Nigerian Defence Academy in Kaduna. In 1981, Ali was a general staff officer in the Military Police Headquarters. He attended Sam Houston State University from 1984 to 1988. He holds a bachelor's and master's degrees in criminology, and an educational certificate from the academy.
Ali served as the military administrator of Kaduna State from August 1996 to August 1998 during the military regime of General Sani Abacha. After retirement, he became secretary of the Arewa Consultative Forum – a political and cultural association of leaders in Northern Nigeria. He is the current Comptroller General of the Nigerian Customs Service. As a Buharist political background, he has promoted trade protectionist and strict law and order policies within the Buhari administration.