Fresh xenophobic attacks on migrants in South Africa have once again been recorded. The attacks resulted in massive loss of lives and properties of foreign nationals. Shops were looted and businesses were destroyed in the widespread assault carried out by the locals.
This is just another episode in the unending story of xenophobia in South Africa. Xenophobic attacks have been a recurring incident since the nation's independence but things have taken an unprecedented turn since the 2008 riots.
Hence, for the purpose of history, here is a timeline of xenophobia in South Africa for the past 11 years.
May 2008 riots
On 12 May 2008 a series of riots started in the township of Alexandra north-eastern Johannesburg when locals attacked migrants from Mozambique, Malawi and Zimbabwe, killing two people and injuring 40 others. In the following weeks the violence spread, first to other settlements in the Gauteng Province, then to the coastal cities of Durban and Cape Town. Attacks were also reported in parts of the Southern Cape, Mpumalanga, the North West and Free State.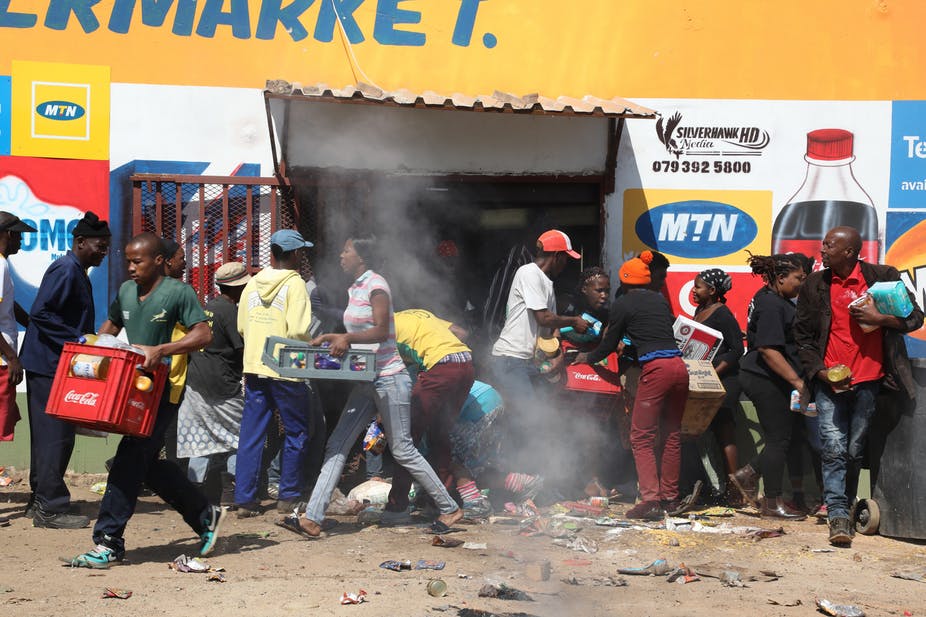 Attacks in 2009
Xenophobic attacks once again returned in May 2009 when attacks were organised in the Western Cape. Reports of threats and secret meetings by local businessmen surfaced in Gugulethu, Khayelitsha and Philippi, Cape Town. In Gugulethu, reports emerged of secret meetings by local businessmen discussing 'what to do about Somali shopkeepers'. The Anti-Eviction Campaign brought these issues to the open by organising a series of anti-xenophobia meetings attempting to find the root cause of the crisis.
In November 2009, a community of 1,500-2,500 Zimbabwean farm workers was forcibly evicted from their homes in the informal settlements of De Doorns, a grape-farming town in the Western Cape. Although this was a non violent exercise, homes were still trashed and looted and this led to the biggest displacement of foreign nationals since May 2008.
Attacks in 2013
On 30 May 2013, a 25-year-old Somali shop owner, Abdi Nasir Mahmoud Good, was stoned to death. The violence was captured on a mobile phone and shared on the Internet. Three more Somali shopkeepers were killed in June of that same year. Among those murdered were two brothers who were allegedly hacked to death. The attacks led to public outcry and worldwide protests by the Somali diaspora, in Cape Town London and Minneapolis. The Somali government requested the South African authorities to do more to protect their nationals
On 7 June 2014, another Somali national, in his 50s, was reportedly stoned to death and two others were seriously injured when an angry mob of locals attacked their shop. Three more Somalis were wounded from gunshots and shops were looted. After another round of xenophobic violence against Somali entrepreneurs in April 2015, Somalia's government announced that it would evacuate its citizens from South Africa.
April 2015 attacks
In April 2015, xenophobic attacks started in Durban and spread to Johannesburg. The attacks were said to have ben incited by Zulu King Goodwill Zwelithini who was reported to have asked foreigners to "go back to their countries". Locals looted foreigners' shops and attacked immigrants in general, forcing hundreds to relocate to police stations across the country. Foreign governments subsequently began making plans to evacuate their citizens from South Africa.
October 2015 Attacks
In October 2015 there were sustained xenophobic attacks in Grahamstown in the Eastern Cape. It as reported than more than 500 people were displaced and more than 300 shops and homes looted and, in some cases, destroyed altogether. In these attacks Muslims were specifically targeted.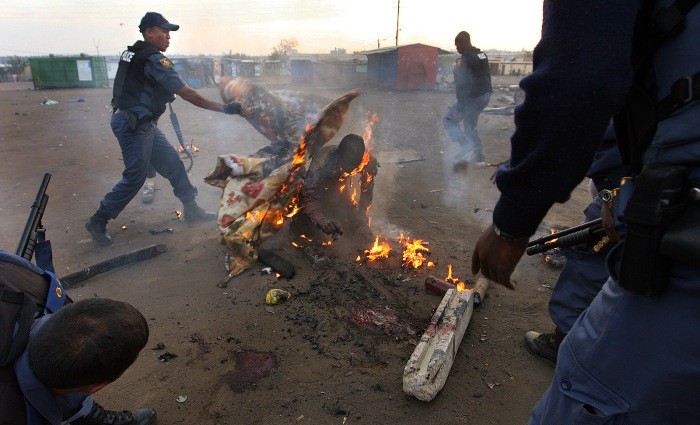 The attacks were instigated by a rumour that insinuated that foreigners were responsible for the rampant murders in town. One story that resonated was that "Arab men had killed and mutilated women" around town. The rumours were not properly addressed by the police despite fears that the residents might end up taking the law into their own hands
2017 Anti-immigration Protest
On Friday 24 February 2017 there was a wholesale and officially sanctioned anti-immigrant protest organised and held in the Pretoria. Protesters marched to the Foreign Ministry and handed a petition to government representatives. Protesters accused immigrants of taking jobs from South Africans, causing crime, and complained that "They are arrogant and they don't know how to talk to people, especially Nigerians."
2019 Durban riots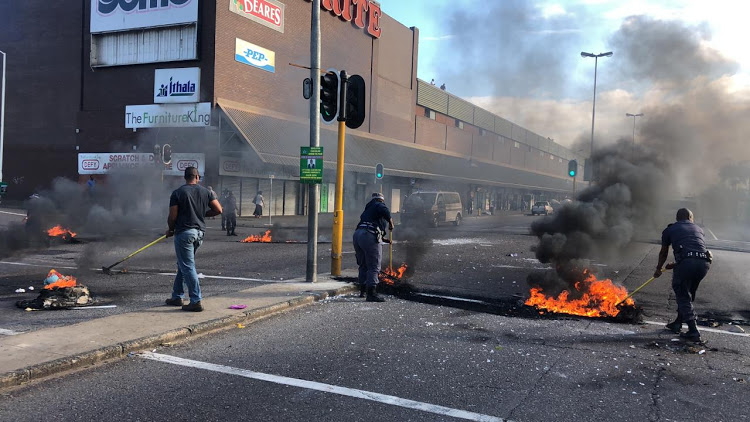 In March of 2019 around one hundred people attacked businesses owned by foreign nationals in Sydenham, Jadhu Place and Overport areas of Durban, The deliberate xenophobic attacks resulted in around 50 people seeking shelter in a local police station and mosque. A speech given by President Cyril Ramaphosa at the ANC's election manifesto for the 2019 South African general election wherein Ramaphosa committed to cracking down on undocumented foreigners involved in criminal activities, was blamed for contributing to xenophobic feeling.
September 2019 Attacks
The latest unrest reportedly began on Sunday, September 1, when a building in Johannesburg's Central Business District caught fire and collapsed, killing at least three people. The violence spread the next day to Jeppestown before reaching other areas of the city such as Denver, Malvern and Tembisa. Videos showing hundreds of people marching through the Central Business District while engaging in mass looting of shops and destroying of businesses owned by foreign nationals, especially Nigerians were shared on social media.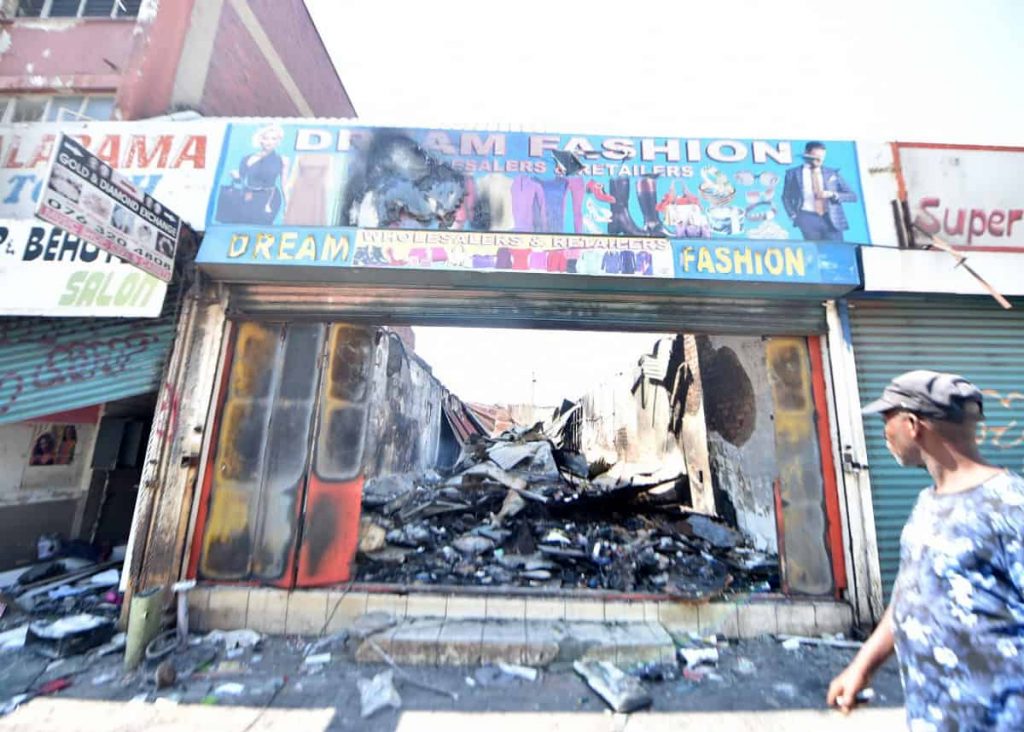 The recent attacks have led to massive condemnation and an outcry for something to be done about the continuous xenophobic attacks in South Africa.