Nigeria is sports loving nation, and we don't just watch, we also participate, and despite our often limited resources, we often find a way to excel.
Since independence, Nigeria has recorded several accomplishments in boxing, athletics, football etc. These accomplishments have put the nation on the world map and has made the rest of the world pay attention to us, even if for a short time.
Here are 9 sporting achievements recorded in Nigeria.
1. First Olympic Gold Medal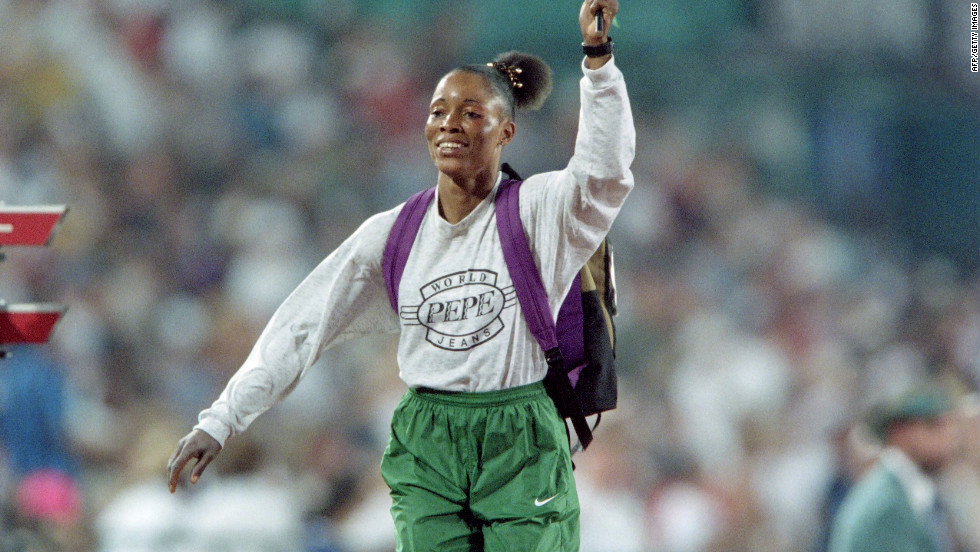 Chioma Ajunwa became the first athlete in Nigeria to win an Olympic gold medal at the 1996 summer Olympics in Atlanta. Chioma Ajunwan is also the first black African woman to win an Olympic gold medal in a field event. Till date, Ajunwa remains Nigeria's only individual Olympic gold medalist.
2. Olympic Gold Medal in Men's Football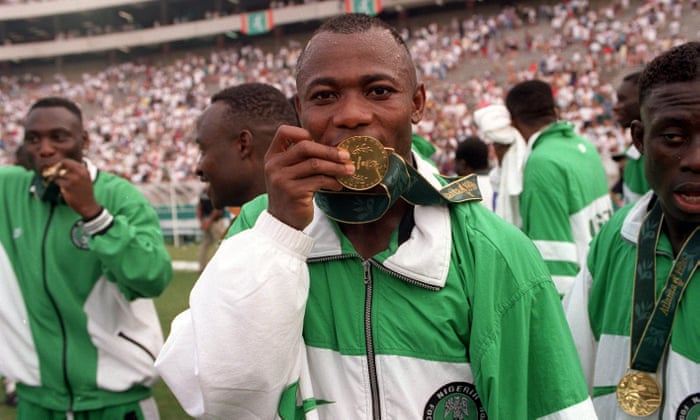 In what was a shocking feat, the Nigerian Olympic football team overcame powerhouses like Brasil and Argentina to win the gold medal at the 1996 Summer Olympics in Atlanta. The winning team had the likes of Emmanuel Amuneke, Jay Jay Okocha, Daniel Amokachi, Tijani Babangida, Kanu Nwankwo, among others.
3. Hosted 2009 FIFA U-17 World Cup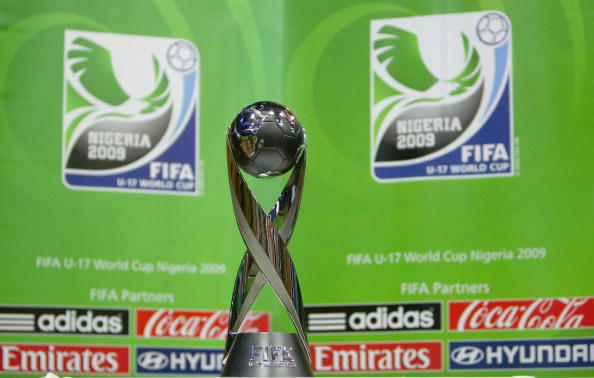 Nigeria successfully hosted the 2009 U-17 world cup despite initial delays in preparations. Eight stadiums were chosen across Nigeria to host games,. some of these stadiums include, National Stadium, Abuja, Teslim Balogun Stadium, Lagos, Nnamdi Azikiwe Stadium, Enugu, Sani Abacha Stadium, Kano among others. The tournament was eventually won by Switzerland, with Nigeria coming up as runners up.
4. Most Successful Women Football Team in Africa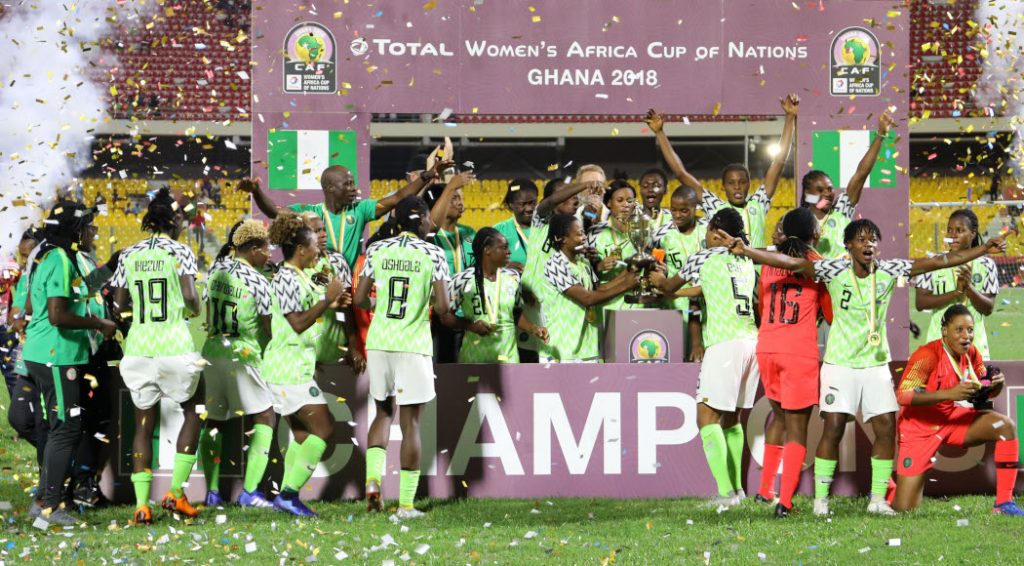 The Super Falcons of Nigeria, are Africa's most successful football team, winning the African Women's Championship for a record 11 times, with 8 coming consecutively.
5. Most Titles at the FIFA U-17 World Cup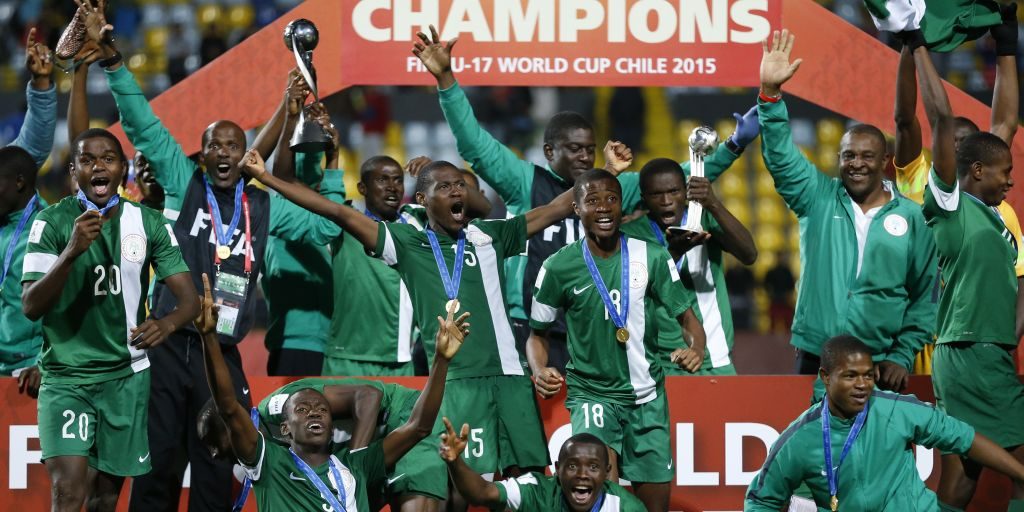 Nigeria is the most successful nation in the tournament's history, wining the title five times and finishing as runners up on three occasions. Nigeria's last triumph was at the 2015 edition held in Chile.
6. Samuel Peter's WBC Heavyweight Title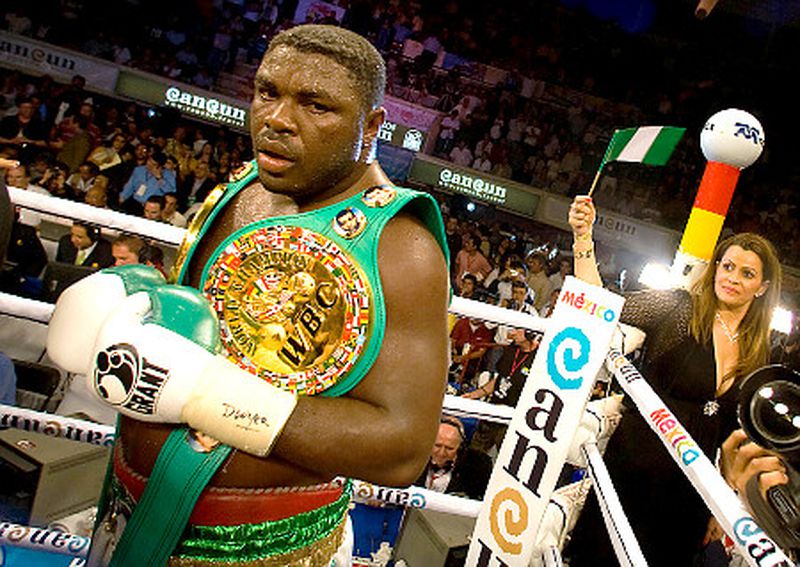 The Nigerian Night mare, Samuel Peter was at the peak of his boxing career in 2008 when he defeated Oleg Maskaev by TKO in Mexico. This was a huge feat for both boxing and sports generally in Nigeria. however, Peter's reign only lasted seven months, as he was eventually defeated by a returning Vitali Klitschko.
7. Paralympics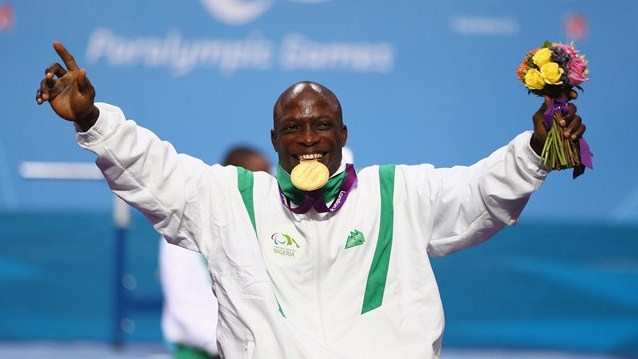 The Nigerian Paralympic team made its debut at Paralympic games at the 1992 summer Paralympics in Barcelona. At the games, the team claimed three gold medals, two in Athletics, and one in power lifting. Since 2992, Nigeria has gone on to win 36 gold medals, 18 silver medals, 1nd 16 bronze medals, making a total of 70 medals.
8. 2013 AFCON champions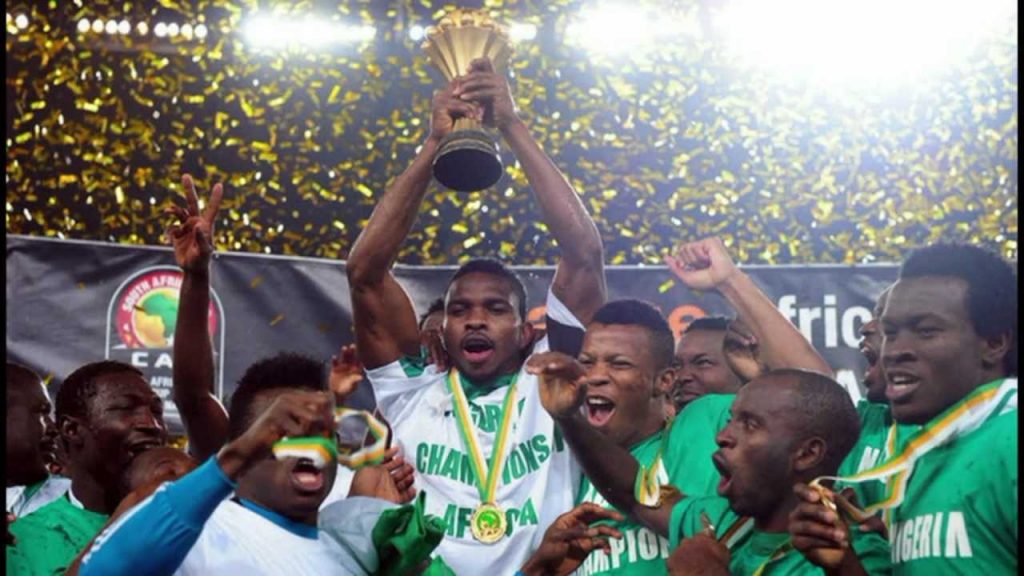 After a 19 year wait, Nigeria eventually reclaimed the African Cup of Nations title in 2013 by defeating Burkina Faso in final game of the competition held in South Africa
9. 5th on the FIFA Rankings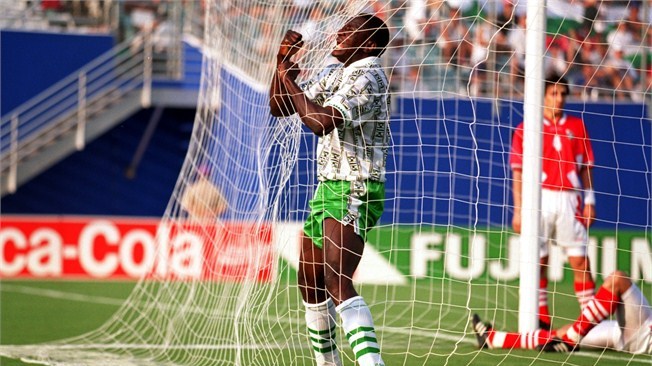 In what is fondly remembered as the golden generation of Nigerian football, coach Clemence Westerhof and his group of players made Africa proud, and took the world by storm with their professionalism and style of play. The team was ranked 5th in the April 1994 FIFA rankings, the highest FIFA ranking ever achieved by an African team.