Much have been said and discussed about the exploits of great men and women such as Nnamdi Azikiwe, Hebert Macaulay, Fumilayo Ransome Kuti, Ahmadu Bello, to mention a few. These individuals impacted the history of Nigeria during the British colonial administration. However, before colonialism, several figures had left their footprints in the history of Nigeria, whether militarily or economically. These individuals remain referenced and revered till date.
Below is a list of seven pre-colonial historical figures in Nigeria's history.
Queen Amina of Zaria
One of the most important female figures in Nigeria's history, warrior Queen, Amina of Zaria was the first woman to become the Sarauniya (Queen). She expanded the territory of the Hausa people of north Africa to its largest borders in history.
Queen Amina was born around 1533 in Zaria to the ruler of Zazzau, Bakwa of Turunku. The family was wealthy as a result of trading in imported metals, cloth, cola, salt, horses and imported metals. Prior to her rule, Amina served as leader of the Zazzau cavalry where she honed her military skills. Upon the death of her brother after a 10 year rule, Amina assumed power as a result of her influence and reputation as a fierce warrior.
Under Queen Amina's reign, Zaria achieved supremacy. She led her first military charge just three months after assuming power, and for the rest of her (34 year) reign, she continued to fight and expand the territories of her kingdom to its greatest in history. Queen Amina amassed great wealth and power for her kingdom with gold, slaves and new crops, she introduced metal armour, including iron helmets and chain mail, to her army. She also controlled an army of 20,000 men, which she tried to use to annex several surrounding cities up to Nupe, and ruled Kano and Katsina.
The nature of Queen Amina's death is still being debated, however, some traditionshas it that she died during a military campaign at Atagara near Bida in Nigeria. She earned the moniker 'Amina, daughter of Nikatau, a woman as capable as a man', and her exploits still resonate till date.
Usman dan Fodio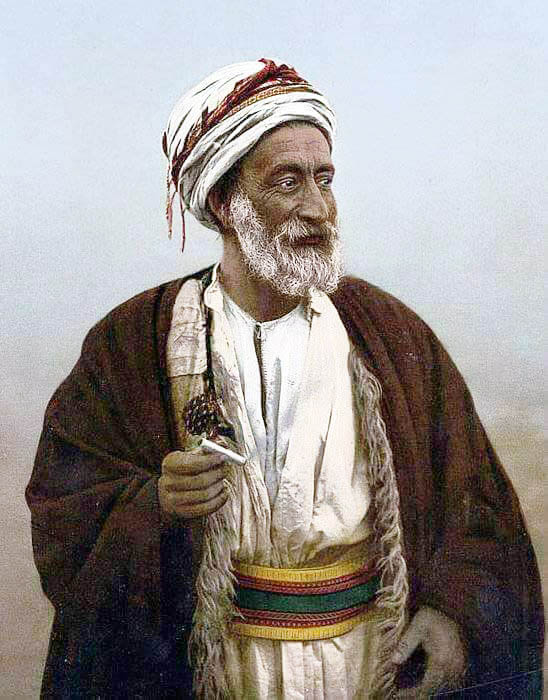 Usman dan Fodio was a religious teacher, writer, Islamic promoter, philosopher, and revolutionary reformer who, in a jihad (holy war) between 1804 and 1808, created a new Muslim state, the Fulani empire, in what is now northern Nigeria. Dan Fodio was born on 15 December 1754, in the Hausa state of Gobir, northwestern Nigeria. His father, Muhammad Fodiye, was a scholar from the Toronkawa clan, which had emigrated from Futa-Toro in Senegal about the 15th century. While he was still young, Usman moved south with his family to Degel, where he studied the Qurʾān with his father.
Dan Fodio wrote more than a hundred books concerning religion, government, culture and society. He criticized African Muslim elites for their greed, paganism, violation of the standards of Shasria law, and use of heavy taxation. He encouraged literacy and scholarship, for women as well as men, and several of his daughters emerged as scholars and writers. His writings and sayings continue to be much quoted today, and are often affectionately referred to as Shehu in Nigeria.
DanFodio's interests eventually turned to the conduct of the jihad and the organization of the caliphate. He did not himself take part in military expeditions, but he appointed commanders, encouraged the army, handled diplomatic questions, and wrote widely on problems relating to the jihad and its theoretical justification.
Despite the success of the Jihad, Dan fodio withdrew into a private life as he believed that the original objectives of the reforming movement had been largely forgotten. Until his death in 1817, he was the most important reforming leader of the western Sudan region in the early 19th century.
Bishop Samuel Ajayi Crowther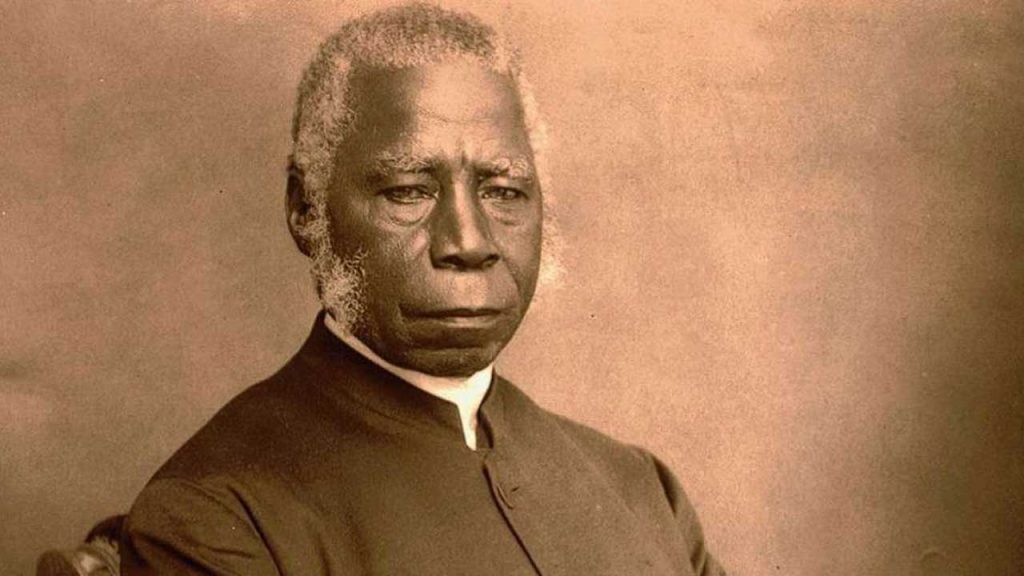 Samuel Ajayi Crowther , was a linguist and the first African Anglican bishop in Nigeria. Born in 1809, in Osogun, he and his family were captured by Fulani slave raiders in 1821 and sold to Portuguese slave traders when he was twelve. They were eventually freed from slavery at a coastal port by the Royal Navy, which was enforcing the ban against the Atlantic slave trade and later resettled in Sierra Leone.
While in Sierra Leone, Crowther was cared for by the Anglican Church Missionary Society (CMS) and was taught English. He converted to Christianity, and on 11 December 1825 he was baptized. He named himself after Samuel Crowther, vicar of Christ Church, Newgate, London, and one of the pioneers of the CMS. Ajayi was baptized by John Raban.
As Crowther began to ascend the ranks of the Anglican Church, white reverends – including many within the CMS hierarchy – vehemently opposed the idea of a black man becoming a bishop. Nevertheless, on St Peter's Day in 1864, Crowther was ordained as the first African bishop of the Anglican Church. That same year, he was also given a doctorate of divinity by the University of Oxford.
Crowther's attention was directed more and more towards languages other than Yoruba, but he continued to supervise the translation of the Yoruba Bible (Bibeli Mimọ), which was completed in the mid-1880s, a few years before his death.
Crowther is celebrated with a feast on the liturgical calendar of some Anglican churches, including the Episcopal Church (United States) and the Church of Nigeria, on 31 December.
King Jaja of Opobo
Jubo Jubogha was born in 1821, in Umuduruoha, Amaigbo, in modern day Imo state. despite being taken at about the age of twelve as a slave in Bonny, Jaja rose to become a renowned merchant prince and the founder of Opobo city-state in an area that is now the Rivers state of Nigeria.
He set himself the goal of achieving financial independence and began to accumulate wealth, buying and selling merchandise from palm products locally, then, joined in the export bonanza slave, merchant, businessman, military strategist and later king.
Jaja soon came to dominate the region's lucrative palm oil trade, and was soon home to fourteen of what were formerly Bonny's eighteen trade houses. Jaja also moved to block the access of British merchants to the interior, giving him an effective monopoly; at times, Opobo even shipped palm oil directly to Liverpool, independent of British middlemen.
Even after European powers designated Opobo as British territory, Jaja remained adamant and refused to cease taxing British traders.He was invited for negotiations in 1887 by a British consul, but on getting there, he was arrested and tried in Ghana, then took him to London for some time. He was eventually exiled to saint Vincent in the West Indies.
In 1891, Jaja was granted permission to return to Opobo, but died en route, allegedly poisoned with a cup of tea. Following his exile and death, the power of the Opobo state rapidly declined.
Mọ́remí Àjàsorò
The Oloori Moremi lived in the 12th century, hailed from Offa and was married Oranmiyan, the heir to the King of Ife and Founding Father of the Yoruba tribe, Oduduwa. ile ife was kingdom that is said to have been at war with an adjoining tribe who were known to them as the Forest people known as the Ìgbò. (Ìgbò in the Yoruba language, though the said tribe is believed by scholars to have had no relation to the contemporary Ìgbò of modern Nigeria). Scores of Ife citizens were being enslaved by these people, and because of this they were generally regarded with disdain by the Yoruba city-states. Moremi was a very brave and beautiful woman who, in order to deal with the problem facing her people, offered her only son in sacrifice to the Spirit of the river Esimirin so that she could discover the strength of her nation's enemies.
During the next raid Moremi let herself be captured by Ugbo and, due to her beauty, married their ruler as his anointed queen. After familiarizing herself with the secrets of her new husband's army, she escaped to Ile-Ife and revealed this to the Yorubas who were able to subsequently defeat them in battle.
Following the war she returned to her first husband, King Oranmiyan of Ife (and later Oyo), who immediately had her re-instated as his Princess Consort. In order to fulfil the pledge she made to Esimirin before embarking on her mission, her son Olurogbo was given in sacrifice to the Spirit because this is what it asked her for when she returned to its shrine.
The Edi Festival is said to have then been started as a means of celebrating the sacrifice the princess made for the people of Yorubaland. In 2017, Oba Ogunwusi, the Ooni of Ile Ife, Osun State, erected a statue of Moremi in his palace.
Oba Ovonramwen Nogbaisi
Oba Ovonramwen Born in circa 1857, he was the son of Oba Adolo he took the name Ovọnramwẹn Nọgbaisi at his enthronement in 1888, every Ọba took a new name at his coronation, the name translates as Ovọnramwẹn meaning "The Rising Sun" and Nọgbaisi meaning "which spreads over all".
At the end of the 19th century, the Kingdom of Benin had managed to retain its independence and the Ọba exercised a monopoly over trade, much to the disgust of the British. The territory was coveted by an influential group of investors for its rich natural resources such as palm-oil, rubber and ivory. The kingdom was largely independent of British control, and pressure continued from figures such as Vice-Consul James Robert Phillips who was pushing for British annexation of the Benin Empire and the removal of the Ọba.
A British invasion force headed by Phillips set out to overthrow the Ọba in 1896. The force's weapons were hidden in baggage, with troops disguised as bearers. Having been warned on several further occasions on the way, Phillips sent his stick to the Ọba, a deliberate insult designed to provoke the conflict that would provide an excuse for British annexation. Phillip's expedition was ambushed and all but two were killed. This was subsequently followed by a military operation against Benin in 1897 which resulted in the buurning of Benin city, looting of the royal palaces and an unphatomable deat toll. Ọba Ovonramwen escaped, but returned to the city after six months to formally surrender on 5 August 1897. He attempted to escape exile by offering Consul General Ralph Moor 200 puncheons (barrels) of oil worth £1500 at that time and to disclose where his 500 ivory tusks were buried (of a value of more than £2M at that time) however this offer was dismissed as Mr. Moor had already discovered them.
Ovonramwen was exiled to Calabar with two of his wives, Queen Egbe and Queen Aighobahi, and died there around the turn of the new year in 1914. Ovọnramwẹn was eventually buried in the grounds of the royal palace in Benin City. He was succeeded by his first son and legitimate heir, Prince Aguobasimwin, who ruled as Eweka II.
Olaudah Equiano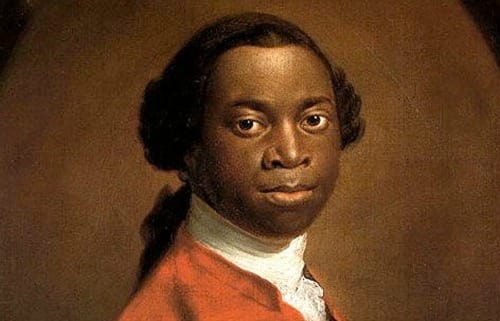 Olaudah Equiano was born in 1745, Essaka. Equiano is often regarded as the originator of the slave narrative because of his firsthand literary testimony against the slave trade. His autobiography, The Interesting Narrative of the Life of Olaudah Equiano; or, Gustavus Vassa, the African, Written by Himself (1789), with its strong abolitionist stance and detailed description of life in Nigeria, was so popular that in his lifetime it ran through nine English editions and one U.S. printing and was translated into Dutch, German, and Russian.
Prior to his autobiography, was sold to a Royal Navy officer, Lieutenant Michael Pascal, who renamed him 'Gustavus Vassa' after the 16th-century Swedish king. Equiano travelled the oceans with Pascal for eight years, during which time he was baptised and learned to read and write.
Pascal then sold Equiano to a ship captain in London, who took him to Montserrat, where he was sold to the prominent merchant Robert King. While working as a deckhand, valet and barber for King, Equiano earned money by trading on the side. In only three years, he made enough money to buy his own freedom. Equiano then spent much of the next 20 years travelling the world, including trips to Turkey and the Arctic.
In 1786 in London, he became involved in the movement to abolish slavery. He was a prominent member of the 'Sons of Africa', a group of 12 black men who campaigned for abolition.