Genevieve Nnaji's Lion Heart has been selected as Nigeria's submission for the 2020 Oscars. This is a record breaking feat it becomes Nigeria's first ever submission at the prestigious Academy Awards.'
Following the announcement, there has been arguments and comparisons between Lion Heart and Kemi Adetiba's King of Boys regarding who deserves it more. While that is besides the point as we should only focus on the positives of finally getting the recognition that really matter, I cannot help but wonder what other movies have deserved the Oscar nod over the years.
Below is my list of six films that have also deserved the Oscar nod
The Amazing Grace
The Amazing Grace was Jeta Amata's 2006 incredible period drama that was years ahead of its time. The film told the story of British slave trader, John Newton, who had sailed to the now Nigeria in 1748 to buy slaves but later gave up the trade to become an Anglican priest. The Amazing Grace was like nothing Nollywood had ever seen before and was quality all round. The film had a moving story, excellent casting and acting, amazing music composed by ace composer Sammy Okposo, and an impeccable production. The Amazing Grace is arguably Jeta's best work till date.
The Figurine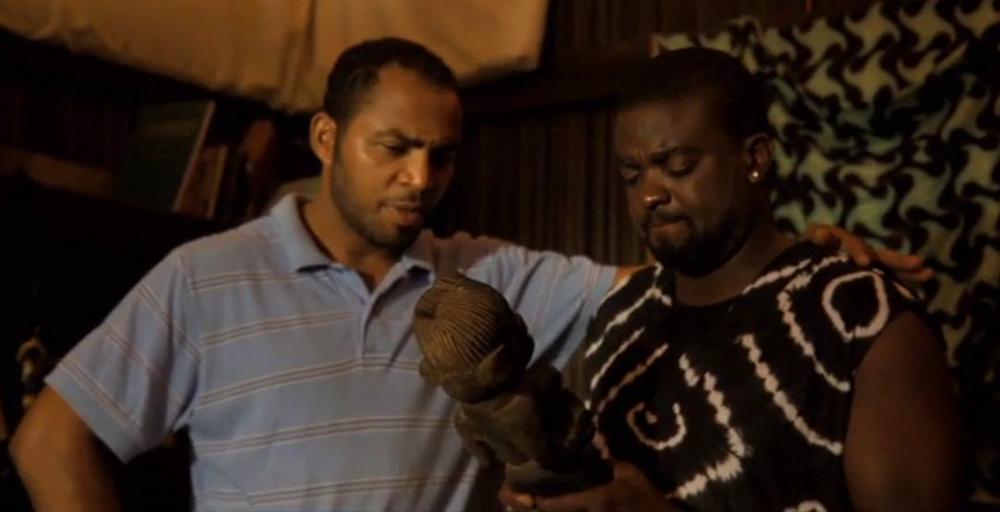 The Figurine was ground braking in so many ways, it had an immense scale of production as well as ushered in the wave of cinema in Nollywood. The Figurine was a film like none other and I'm tempted to say that it is almost flawless. The story was well grounded in Nigerian lore but still felt fresh, the script did absolute justice to the story with its smart and faultless writing ans well as its unpredictability. The film also had a perfect cast with Ramsay Noah standing out as the top performer. Kunle Afolayan meant business with The Figurine, and the film is definitely among the all time greats in Nollywood.
Confusion Na Wa
Confusion Na Wa proved that Kenneth Gyan is no doubt a brilliant director. Confusion Na Wa is a well written, well structured and well directed movie that takes on the common societal issues skillfully. The story is told from the perspective of several characters who deliberately or unknowingly encounter each other. Confusion Na Wa has been described has an inspiration to other filmmakers.
Stronger than Pain
Tchidi Chikere has proved countless times that he is a director to be reckoned with but with the 2007 Stronger than Pain, the ace director really proved his mettle. The story revolved around a married man who endures unimaginable torment from his love because of his unflinching love for her. Nkem Owoh and Kate Henshaw delivered masterful performance to complement Chikere's work. Stronger than Pain was a lesson in directing drama, acting and film making in general.
Half of a Yellow Sun
Biyi Bandele's adaptation of Chimamanda Ngozi Adichie's acclaimed book Half of a Yellow Sun was clouded with a lot of controversy as a result of the sensitive nature of its main theme. However, those controversies do not take away the immense quality of the 2013 film. Half of a Yellow Sun delivered in terms of the quality of production, direction, casting and acting.
93 Days
93 Days told the story of how the deadliest infectious disease, Ebola came into Nigeria as well as those it affected directly and indirectly. You could tell that director Steve Gukas made the movie conscious intent and his effort should definitely be applauded. Along with its incredible story, 93 Days also had an impressive ensemble cast, and Steve Gukas skillfully brought the Ebola story to cinema for everyone to see.