News broke out yesterday that President Muhammadu Buhari was set to take a second wife in the person of Sadia Farouq. Albeit fake, the news sent social media into a mania as everyone had something to say about it. Some questioned it, some condemned it while several others could care less.
However, if truly President Buhari did take a second wife, he wouldn't be the first African President to do so. There have been other cases of African leaders who have had more than one wife in recent times.
Below are five polygamous African leaders.
King Mswati III of Swaziland
King Mswati III is not only the last absolute monarch in Africa but also the undisputed king of polygamy. Mswati became the youngest world leader when he ascended the throne at the age of 18 in 1986. As tradition demands, Mswati is mandated to pick a new wife every year from the virgins who partake in the traditional chastity rite held at the Ludzidzini Royal palace. since his reign, he has married 14, divorced 3 and lost one to suicide.
Jacob Zuma, Former president of South Africa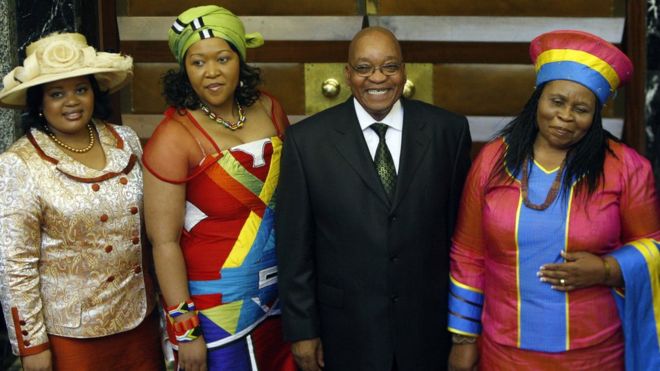 The former president of South Africa who resigned in February 2018 while facing a vote of no confidence is another well known polygamist. Zuma has been married to six women with 21 children. In 2009–10 Zuma received a budget of £1.2m for "spousal support", almost twice the amount paid during the terms in office of Thabo Mbeki and Kgalema Motlanthe. This raised concerns about the amount of state support his wives received.
Jomo Kenyatta former President of Kenya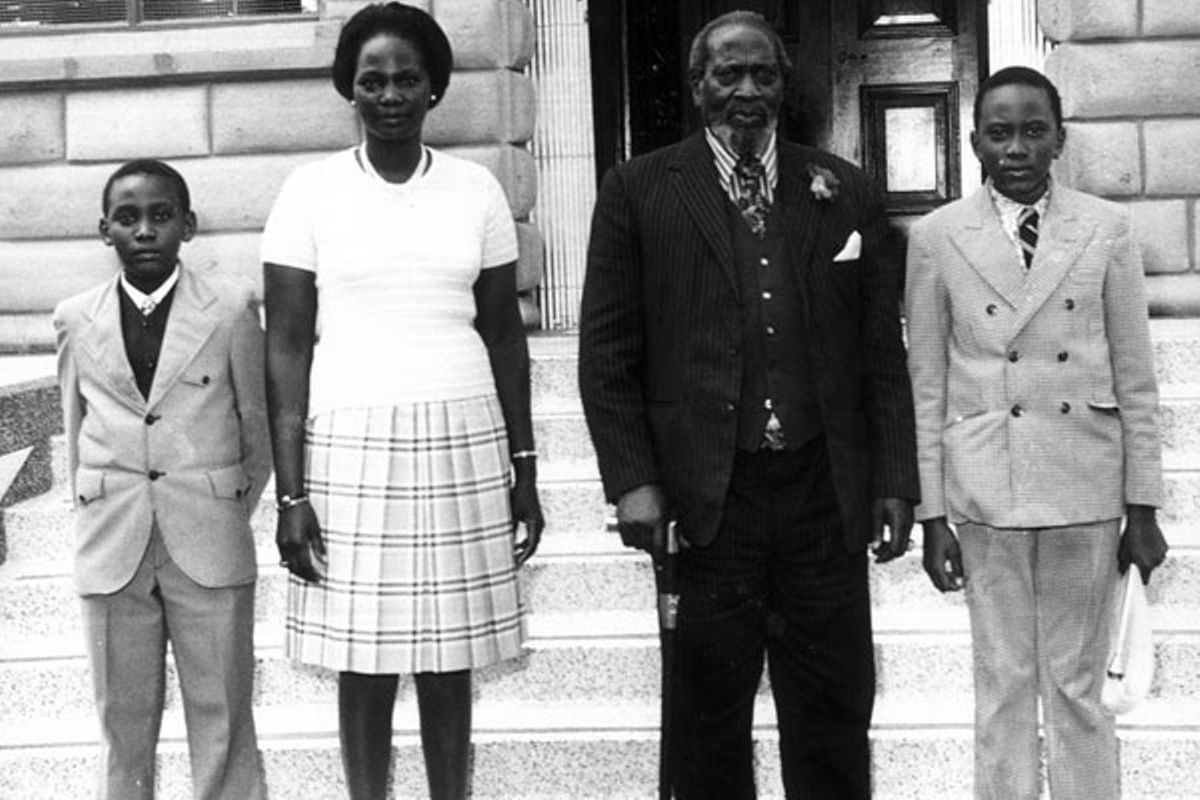 Befor Jomo Kenyatta became the Prime Minister of Kenya in 1963, he had already being married to four women. He married his first wife, Grace Wahu in 1919, in 1942, he married English woman Edna Grace Clarke who he divorced four years later. A third wife came in 1950 when a Senior Chief gave Kenyatta one of his daughters to take as wife. He married his fourth and last wife, Mama Ngina, a student at the teacher training college where he was teaching, in 1951.
President Adama Barrow of the Gambia
Adama Barrow, Gambia's president who was elected into office in 2017 is another African leader with more than one wife. His marriage to his two wives, Fatou Bah and Sarjo Mballow was a controversial topic during the presidential elections in 2017. The confusion centered around which of his wives would be the first lady, but he later clarified the situation by saying that the first wife would bear the title.
Yahya Jammeh, former President of Gambia
Yahya Jammeh was exiled to Equatorial Guinea with his family after being ousted by a West African joint force in 2017. However, while in power he was married three times and two of them ended in divorce. More so, one of his wives was reported to have been 18 at the time of marriage. It was also widely reported by the Ghanian media that he had married 22-year-old Ghanaian called Nora in 2012. This report was however not confirmed