Spoiler alert: if you haven't seen Game of Thrones Season 7, Episode 1, stop right here.
Game of Thrones returned on Monday morning (Sunday for the lucky Americans), and it is everything we were expecting. We said our reluctant bye byes in season 6 after Cersei mass murdered every Sunday School teacher in Westeros, so it was only fair the new season opened with some mass murder. And lawd, they were murdered.
The season opener was perfect, surely left a taste for what is to come. These are my thoughts from the S7 E1.
Cersei's Interior Decorator is badass
Cersei has done some redecorating around the throne room. We may not like Cersei, but we can all agree, the place was due some sprucing up.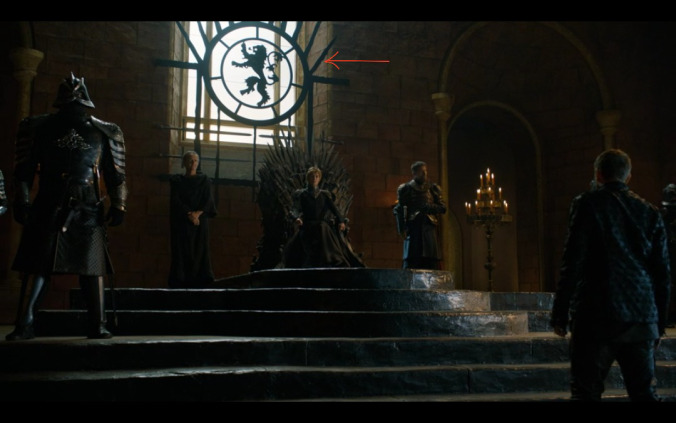 We all love the new Kings Guard uniform.
Arya Stark loves killing people
Yes. Arya Stark loves killing people. Remember when she was about to kill Walter Frey, she's said the last face he'd see is that of a Stark, smiling down at him. Smiling!
Then after murdering the entire Frey clan, guess what was on her face? A smile. And when she talked about killing Cersei? She laughed.
I'm really worried that the young Stark girl may be so far gone, only killing brings her joy. In which case, we're in a lot of trouble, when she is done killing everyone on her list.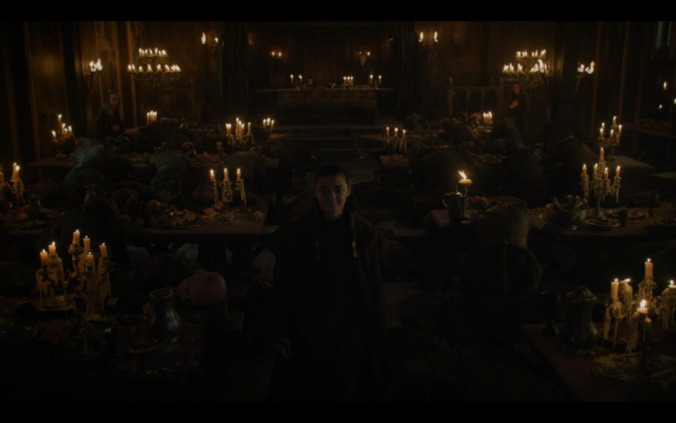 The Meisters and beans
The Meisters of the Citadel really need to stop eating beans. One would think men so wise would learn to eat less laxative foods. Except they're just eating beans to spite poor old Sam Tarly.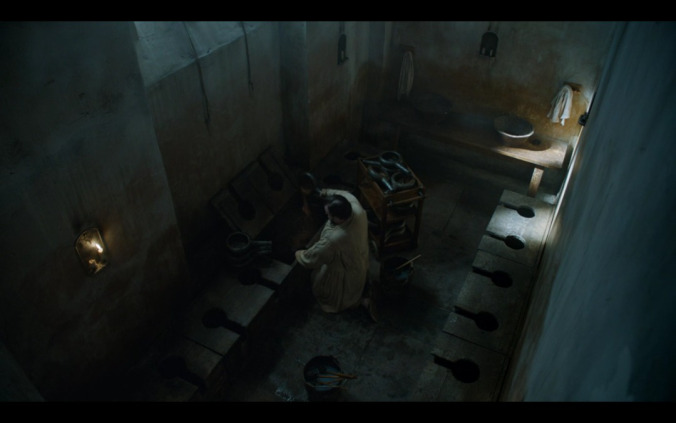 Brienne of Tarth
Brienne really needs to move on from her crush on the golden handed Lannister, so she can see the love Tommund has waiting for her. Considering Tommund is heading away to the wall, and likely will die there, she needs to hurry. And hurry fast.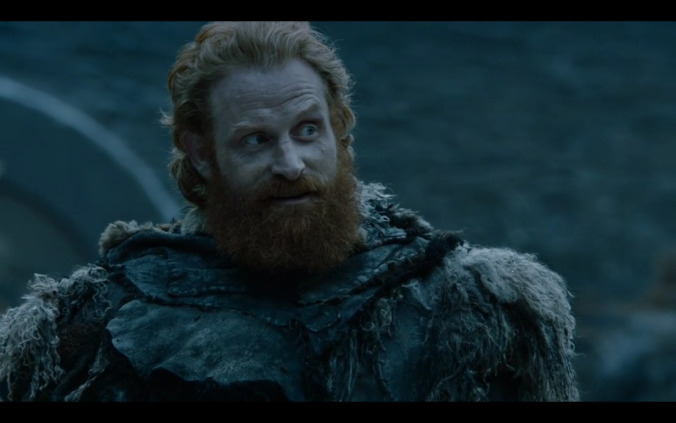 The Lady Mormont
Who doesn't love Lady Mormont? She's everything Westeros needs right now, if the war against the Night King is to be won. And when the war is over, they should her bring the head of the Night King. But knowing Lady Mormont, she just might be the one to chop off the icy head of the Night King.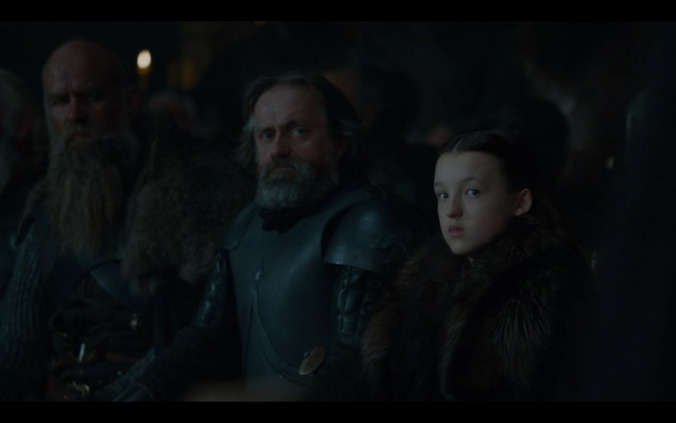 Cersei again
And Cersei again. Often, we are forced to admit Cersei's brilliance, even though she's a downright despicable human being. But in this episode, she displays uncharacteristic naïveté in still thinking Tyrion, her brother, murdered Jeoffrey. And her pointless hatred for Sansa Stark beggars belief. It's this naive, us-against-the-world attitude that convinces that when her end comes, not many will mourn her.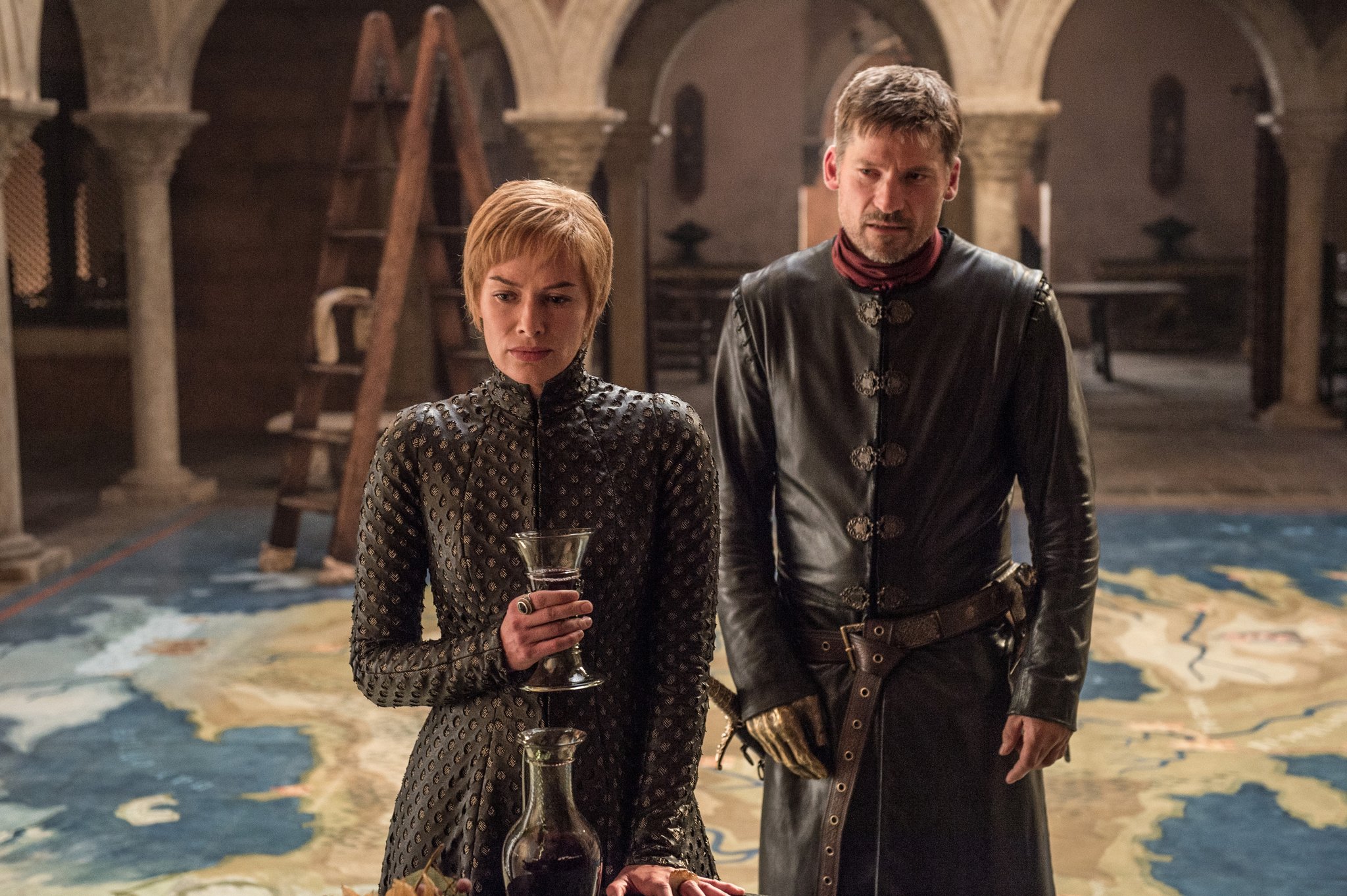 But then, this is GOT, and we've seen stories change. Who would have thought The Hound could become a meek, praying, vision seeing, brother of the light?
***
Written by @EditiEffiong