A suspected serial killer has been on the prowl in Port-Harcourt and Owerri since July of this year. The police have confirmed three murders across different hotels in the Rivers state capital carried out in October, and several other incidents have also been alleged. Total casualties are as high as 10, and the MO remains the same – a woman, found dead in a hotel room, with a piece of white clothe tied around her neck.
Yes. Scary, we know.
Many reactions have trailed the dastardly act; from peaceful protests and demonstrations to people airing their infuriation on Social Media. However, the authorities – Government/Security Agencies have been seemingly 'quiet'. So, we are suggesting steps they can and should take to end the menace and reassure the populace of their commitment to safety of lives and properties of citizens.
1. Decisive Actions
It doesn't seem as though the police and the Nigerian government understand the gravity of the murders as they continue to treat it with seeming nonchalance. The serial killer is most likely to strike again, meaning that more women are still in danger. It is therefore critical that more resources, in terms of physical and intelligence should be provided both by the Nigerian government and the Police in order to stop this killer on a rampage and restore normalcy.
2. A proper statement from the Nigerian Police
As reported by the BBC, the Police thinks all the women who have been killed are prostitutes. First, they have not conducted enough investigations to verify this. But assuming they are indeed prostitutes, is the police really saying that their lives are not that important?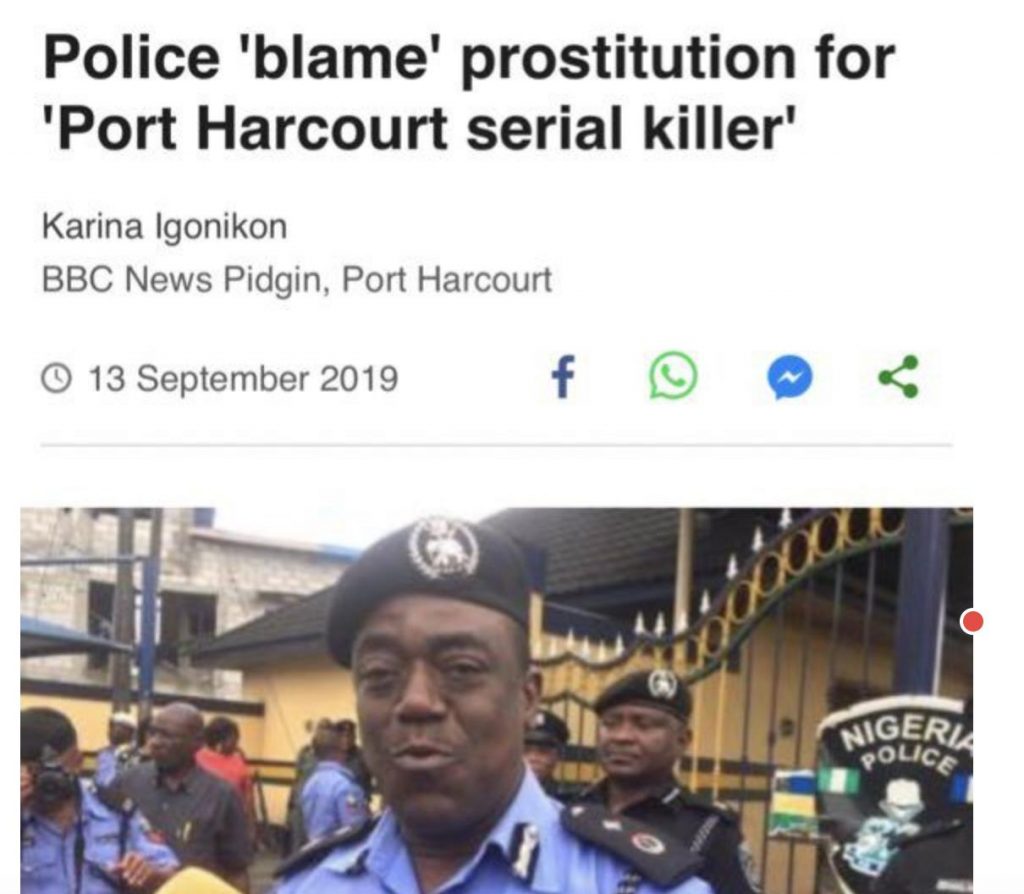 Disappointed but not surprised.
Anyways, the police needs to issue a comprehensive statement condemning the killings and pledging their commitment to the swift apprehension of the perpetrator.
3. Show Empathy
We are yet to hear anything from the Governor of Rivers State, where this has mostly happened. We have also heard nothing from the president/presidency. In a country where every life should matter, this is unfortunate. Take a moment to imagine if one of the victims was the daughter of a High-Networth-Individual … would they not issue statements, visit the family of the victims, etc?
It is important that the leaders show empathy, act like the loss is personal, and do right.
4. Less media attention on the victims
If this is indeed the actions of a serial killer – which most likely it is – then photos of the victims should be taken off the internet and media. Most serial killers revel in their actions being publicized and talked about, and this motivates them to carry out more attacks. As has been observed, victims have been found with a white cloth or handkerchief tied around their neck and this might likely be the killers signature, something he wants to be known for, seen and talked about. The less attention given to the victims and details of their murder, the less attention he receives, which will eventually lead to him becoming rash and clumsy till he is apprehended.
5. Policy Change – e.g., Better background checks by the hotels
Since hotels are profit-oriented, most of them do not run proper background checks on their visitors. This leaves room for just about anybody to check-in, carry out any heinous crime and and check out without a single trace.
More proactive security measures should be taken by hotels, especially to authenticate the information given to them by potential guests. Also installation of CCTV and other security cams would help reduce the frequency of crimes being committed in hotel rooms and also help track down perpetrators.
6. Prioritize lives over accusations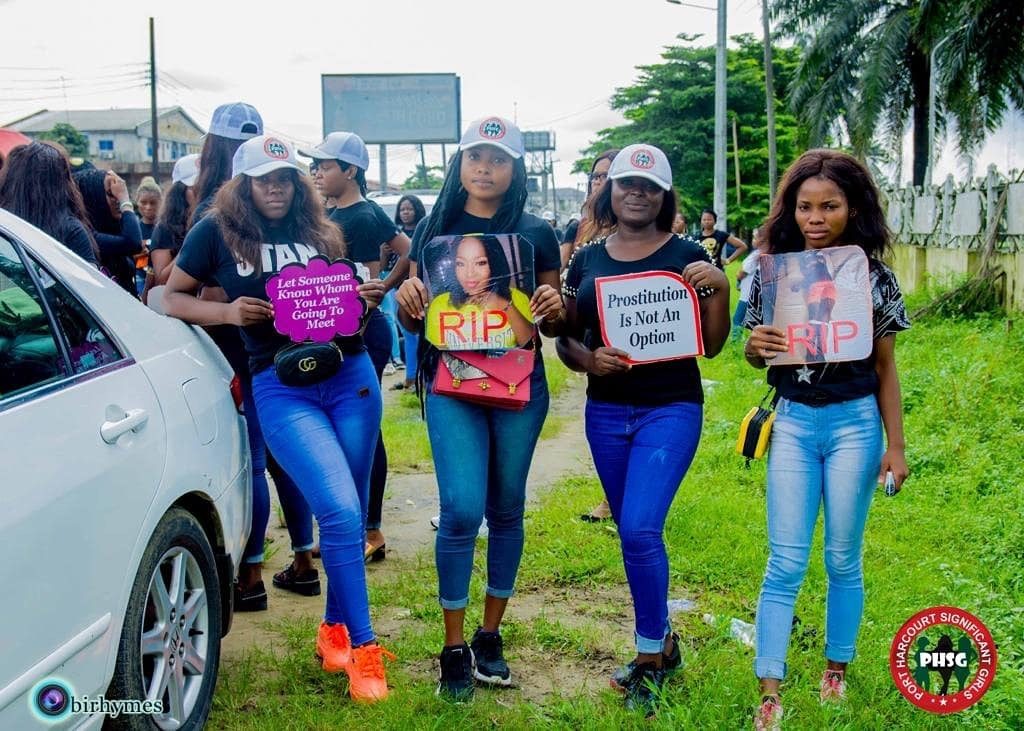 The police have already pointed accusing fingers on 'prostitution', implying that the murdered women were probably prostitutes. Many other people have echoed those sentiments, and even a protest by women – who may have meant well – made it seem like prostitution was to be blamed for the crimes. While it is a possibility that the murdered women were prostitutes, human lives should always be prioritized before any accusations are made.
6. Pressure
A lot of people have the "e no concern me" mindset in Nigeria. They do not want to get involved in what does not directly concern them. This notion should be cleansed from our minds and the idea of "brothers keeper" should be ingrained in our thoughts and actions. If we all had this mindset – from the leaders to the least person, we would be proactive in preventing crime, and swiftly combative in fighting it.
Finally, if the government/authorities still refuse to act, all hands should be on deck to put pressure on them using all available platforms. Churches, mosques, concerts, protests, demonstrations, Social Media … every platform must be used to call them out till they do their damned jobs.