Since the September 11 2001 attacks on U.S soil by militant Islamic extremist group, Al-Qaeda, Muslims all over the world have had to deal with stereotypes associating them with terrorism. Muslims are given extra attention in public places like airports and train stations. Yet Muslims are not the only ones who perpetrate terrorists acts, sometimes they themselves are the victims.
From stabbings, to mass shootings, arson, and even bombings, several deadly and inhumane terrorist attacks have been cried out by non-Muslim individuals and groups.
Here are 19 deadliest non-Muslim terrorists.
1. Ku Klux Klan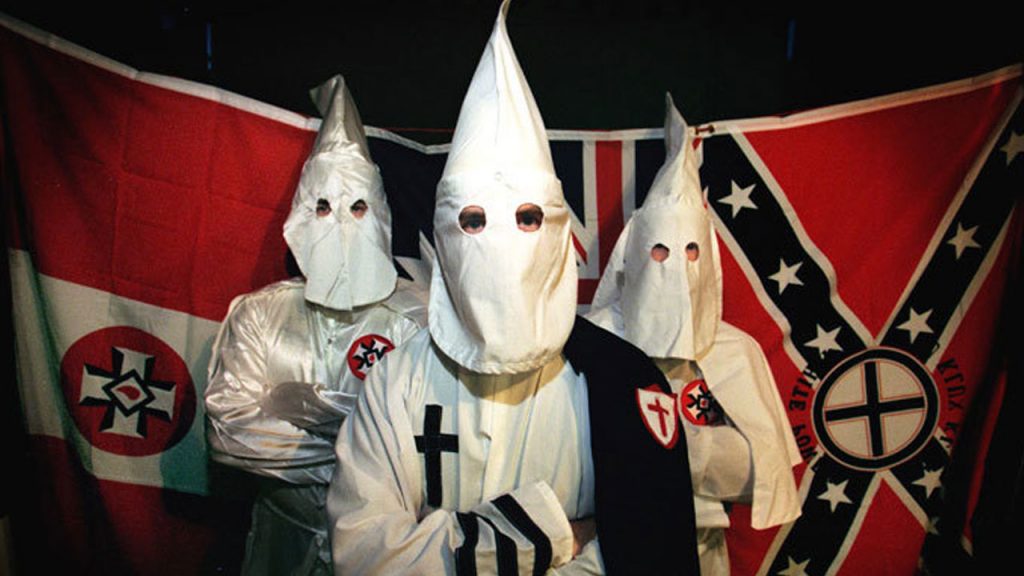 – White-Americans
– White-Supremacists
The Ku Klux Klan, a.k.a KKK or Klan is an American white supremacist hate group known for their extremist positions on white nationalism, anti-immigration among others. The KKK has historically has been known to use terrorism against groups or individuals they were against.
2. Brenton Harrison Tarrant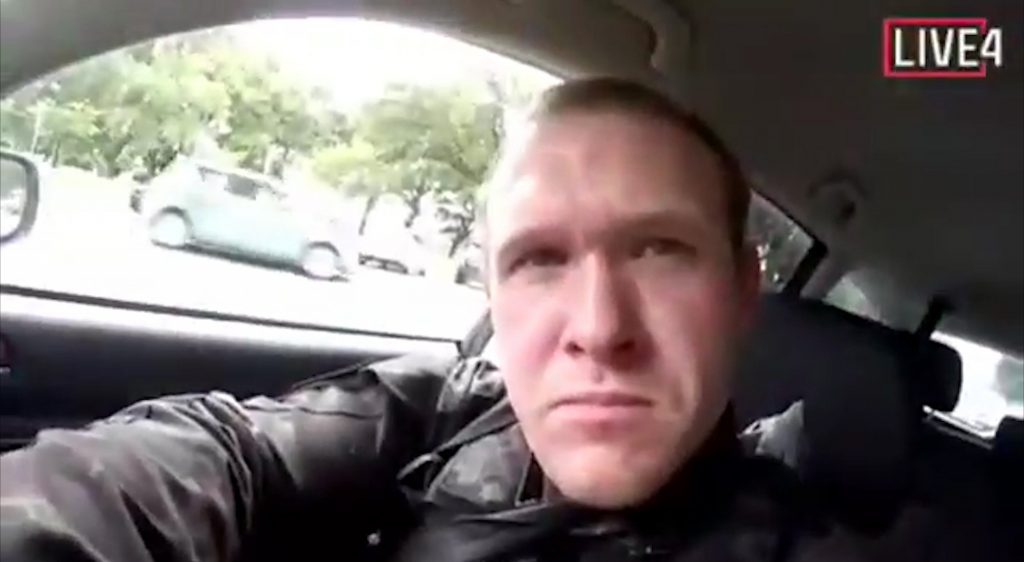 – White-Australian
– Anti-Muslim
Brenton Harrison Tarrant carried out two consecutive terrorist attacks bat mosques in Christchurch, New Zealand on March on 15th March 2019. The attacks, which were live streamed on Facebook by Tarrant, began at the Al Noor Mosque in the suburb of Riccarton at 1:40 pm and continued at the Linwood Islamic Centre at about 1:55 pm.
The attack 51 people dead and 50 other injured, one of whom later died. Tarrant was eventually arrested and charged with murder.
3. Dylann Roof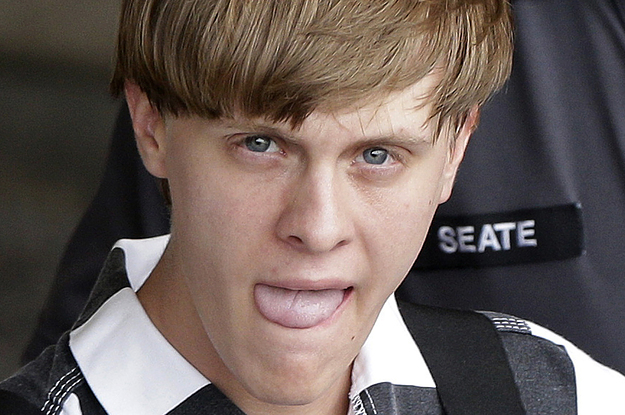 – White-American
– White Supremacist
Dylann Wolf is a mass murder who killed 9 people, all African Americans, and injured one person, during a prayer service at Emanuel African Methodist Episcopal Church, in Charleston, South Carolina.
After a manhunt ensued, which led to his arrest, Roof confessed to committing the mass shooting in hope of igniting race war.
On April 10, 2017, Roof was sentenced to nine consecutive sentences of life without parole after formally pleading guilty to state murder charges.
4. Robert Lewis Dear Jr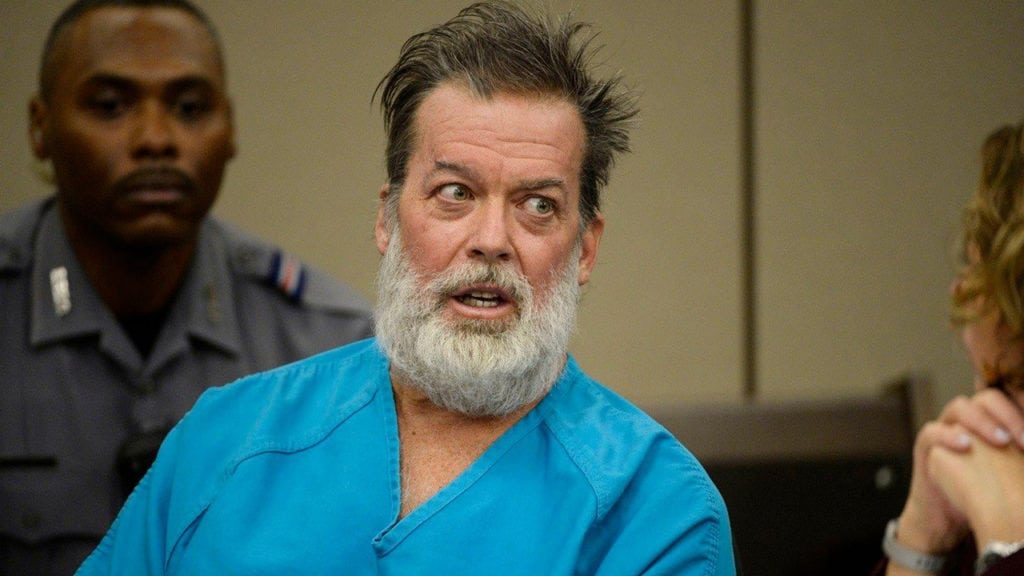 – White-American
– Anti-Abortionist, Religious fanatic
On 27th November 2015, Robert Dear planned and executed a mass shooting at a planned parenthood clinic in Colorado Springs, killing 3 people and injuring 9 others. It took a standoff that lasted for over 5 hours before Dear Surrendered
5. Wade Michael Page
– White-American
– White Supremacist, Neo-Nazi
Wade Michael was a former U.S Army veteran who a mass shooting at the gurdwara (Sikh temple) in Oak Street Wisconsin, United States. Page fatally shot six people and left four others wounded. Page committed suicide by shooting himself in the head after he was shot in the hip by a responding police officer.
6. Anders Behring Breivik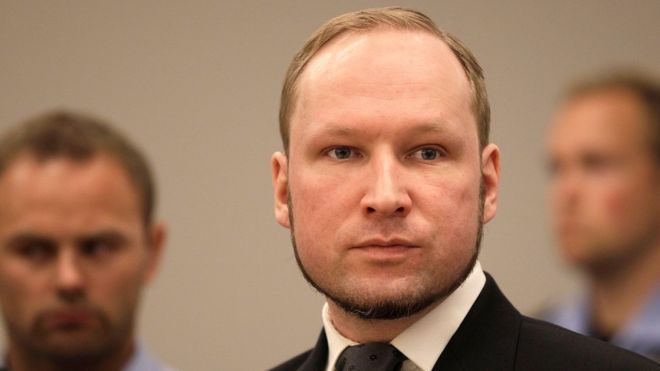 – White-Norwegian
– Anti-Muslim
Anders Behring Breivik is a Norwegian far-right activist who carried out the 2011 Norway attacks. Breivik killed eight people in the attack by detonating a van bomb amid Regjeringskvartalet in Oslo, then shot dead 69 participants of a Workers' Youth League (AUF) summer camp on the island of Utoya. In July 2012, he was convicted of mass murder, causing a fatal explosion, and terrorism.

7. Peter Selis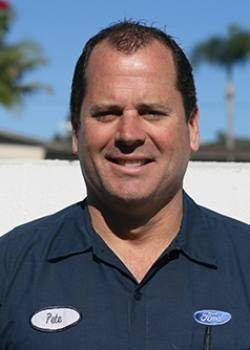 – White-American
– White Supremacist
Peter Selis went on a shooting spree at a birthday celebration at a San Diego apartment complex. Selis opened fire at a crowd of about 30 people at a birthday pool party. One person was killed and seven others were critically injured in the mass shooting. Victims were mostly black and hispanic.
8. James H. Jackson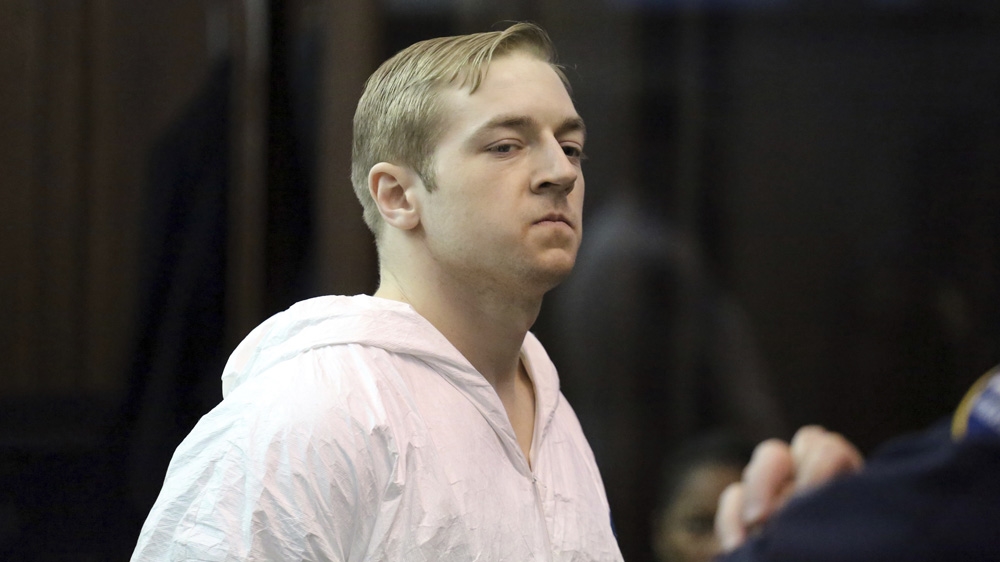 – White-American
– White Supremacist
In March 2017 James H. Jackson, a white supremacist Stabbed a black man to death, an attack that was racially motivated. Jackson turned himself in after the murder, and pleaded guity yo six counts, including a murder and a hate crime charge.
9. Eric Robert Rudolph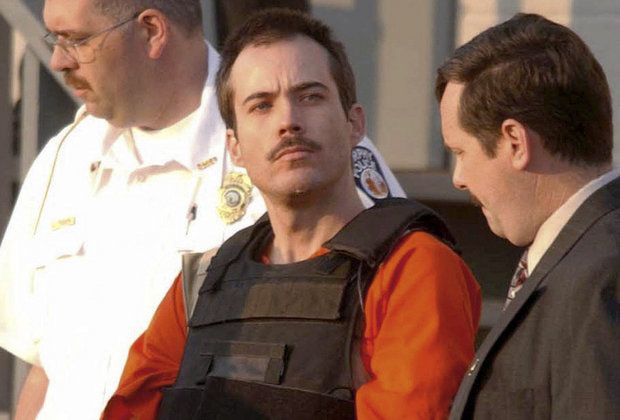 – White-American
– White Supremacist, Anti-Abortionist, Anti-Homosexual
Eric Rudolph is an American domestic terrorist convicted for a series of anti-abortion and anti-gay-motivated bombings across the southern United States between 1996 and 1998, which killed two people and injured over 120 others.
10. Seung-Hui Cho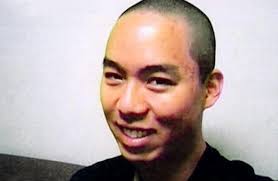 – South Korean
– Supremacist
In what is known as the Virginia Tech shooting, Seung-Hui cho killed 32 people and wounded 17 others with two semi-automatic pistols on April 16th, 2007, at Virginia Tech in Blacksburg, virginia. Cho committed suicide after police breached the doors of the building where most of the shooting had taken place.
11. Eric Harris & Dylan Klebold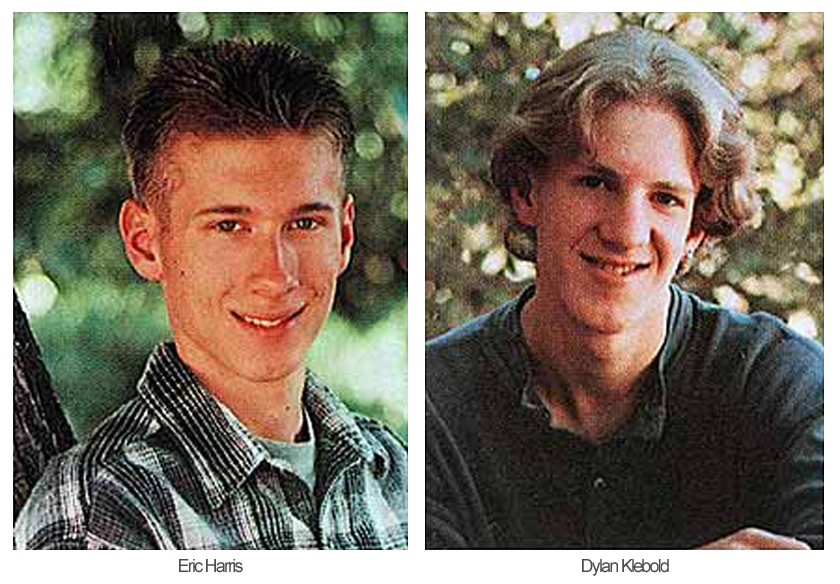 – White Americans
– White Supremacist, Neo-Nazis
Eric Harris & Dylan Klebold were two twelve grade students who carried out the Columbine High School massacre on 20th April 1999. 12 students and one teacher were murdered during the massacre. The pair subsequently committed suicide after the attack
12. Jared Loughner
– White-American
– Misogynist
Jared Lee Loughner the January 8 2011 Tuson shootings, in which he shot and injured U.S Representatives Gabrielle Giffords and killed six people
including a nine-year-old bystander, Christina-Taylor Green.
He pleaded guilty to 19 counts, and in November 2012, was sentenced to life plus 140 years in federal prison.
13. James Holmes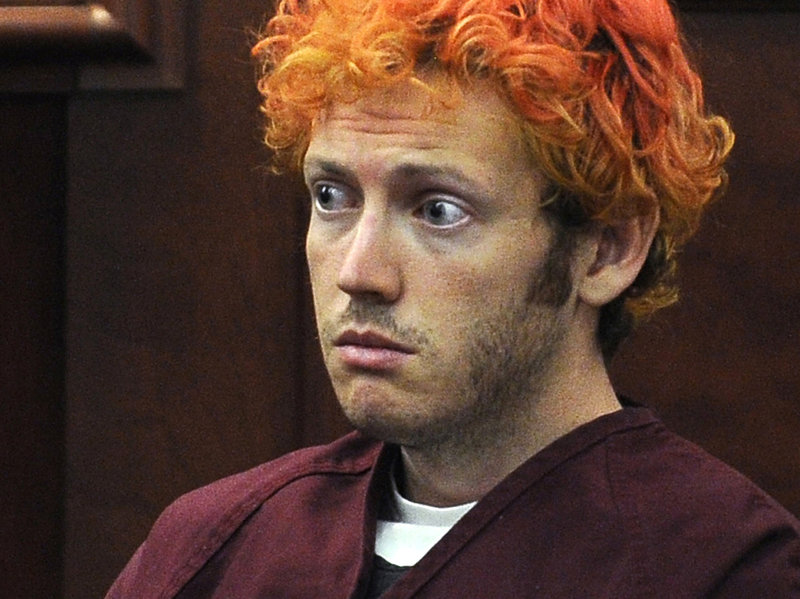 – White-American
– Necromantic
killed 12 people and injured 70 others at Century 16 movie theatre on July 20, 2012. He was sentenced to 12 consecutive life sentences plus 3,318 years without parole.
14. Jeremy Joseph Christian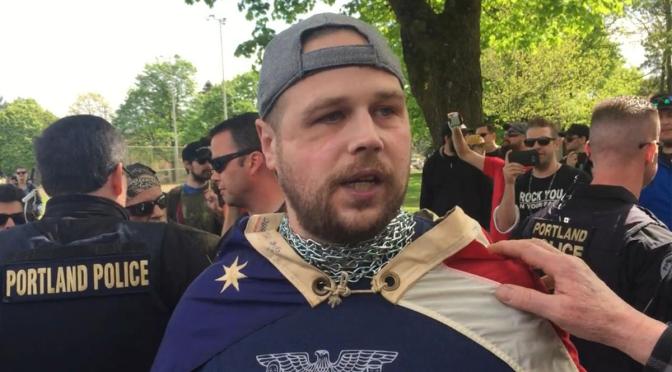 – White-American
– White Supremacist, Anti-Muslim
On May 26, 2017, self proclaimed white nationalist Jeremy Joseph Christian fatally stabbed two people and injured a third, after he was confronted for shouting what were described as racist and anti-Muslims slurs at two teenage girls on a train in Portland Oregon.
Jeremy Joseph Christian was arrested and charged with murder, attempted murder, and other crimes. Christian pleaded not guilty to the charges and was denied bail in November 2017. His trial is scheduled for June 24, 2019
15. Adam Lanza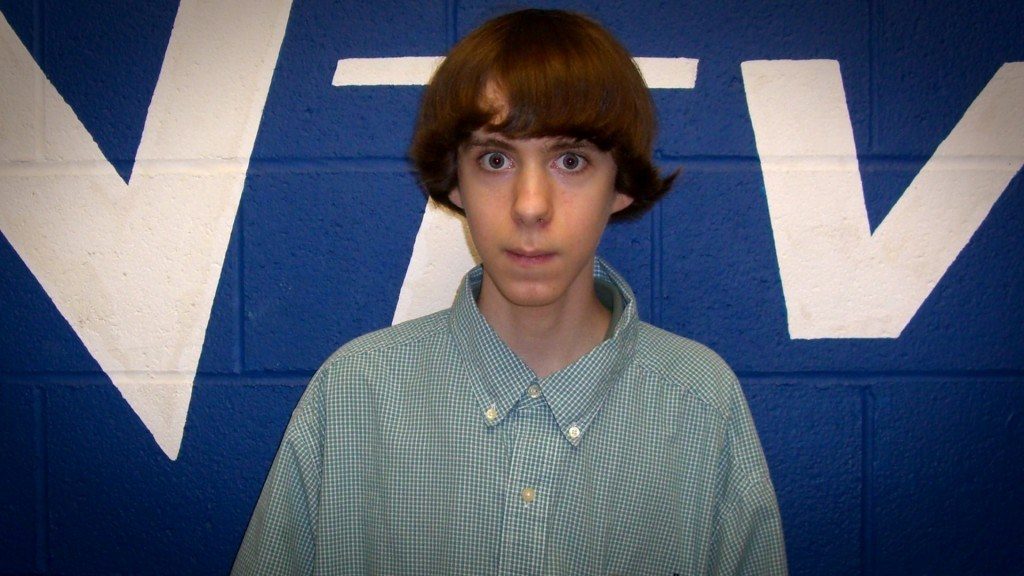 – White-American
20-year-old Adam lanza perpetrated the 2012 Sandy Hook Elementary School shooting, in which 26 people were shot and killed, including 20 children between six and seven years old, and six adult staff members. Lanza committed suicide by shooting himself after carrying out the attack.
16. Alexandre Bisonette
– White-Canadian
– Anti-Muslim, Anti-Refugee
Alexandre Bisonette carried out a mass shooting on the evening of January 29, 2017, at the Islamic Cultural Centre of Quebec City, Canada. Six worshipers were killed and nineteen others injured when a man opened fire just before 8:00 pm, shortly after the end of evening prayers.
Bissonnette, was charged with six counts of first-degree murder, and on February 8, 2019, was sentenced to life in prison, with no possibility of parole for 40 year
17. Dara Singh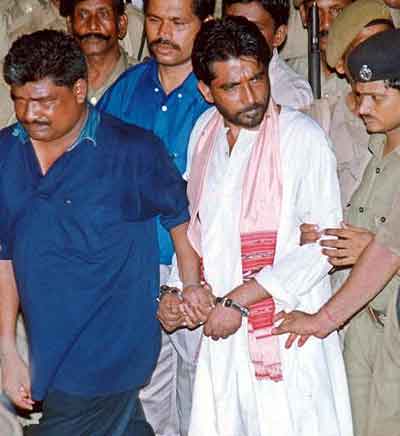 – Indian
– Hindu-Supremacist
Dara Singh was convicted for leading a mob that murdered Australian missionary Graham Staines, and his tow sons. Singh and his mob stormed and set ablaze Graham's station wagon while they were asleep
18. Timothy McVeigh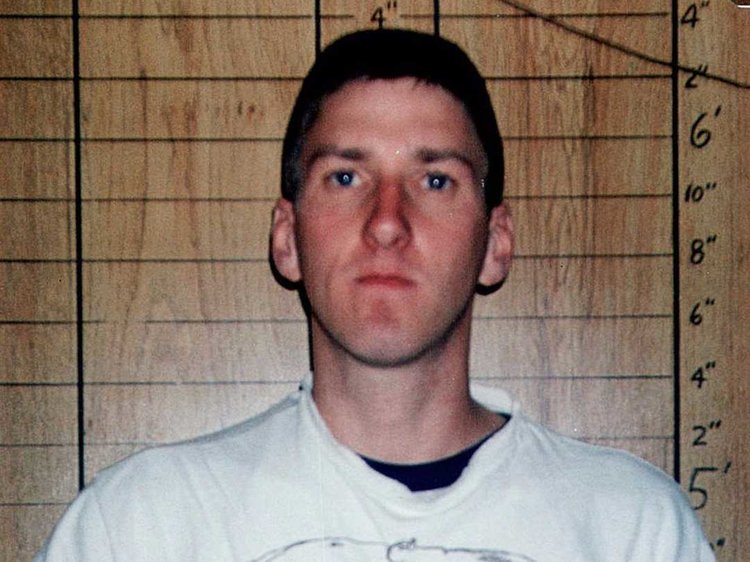 – White-American
– White-Supremacist
Timothy McVeigh was an American domestic terrorist who perpetrated the 1995 Oklahoma City Bombing, which killed 168 people and injured over 680 others. The bombing was the deadliest act of terrorism within the United States prior to the September 11 attacks by, and remains the deadliest act of domestic terrorism in United States history.
19. Abhinav Bharat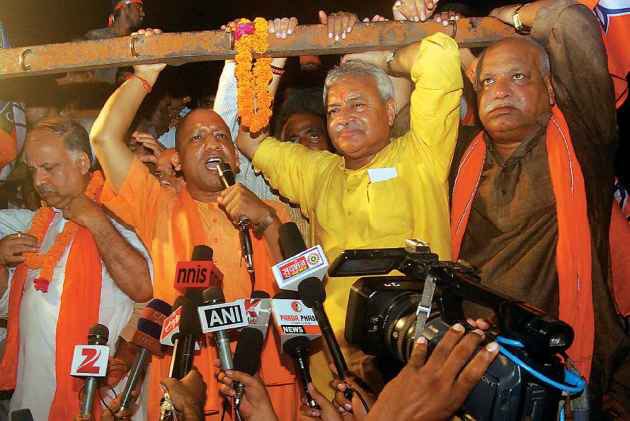 – Indians
– Hindu-Supremacists
Abhinav Bharat is a far-right hindu organisation. The group has been investigated for its alleged role in 2007 Samjhauta Express bombing, Malegaon blast, Mecca Masjib bombing, Ajmer Sharif Dargah blast, and Jalna mosque bomb attack. In all these bombings 147 people were killed.