I always admired photography as an art, loved looking at beautiful and artistic pictures. However I never really appreciated the work that goes into producing those breathtaking pictures until my boss asked me to take some pictures of him with a camera, something I wasn't really used to. The experience made me realise that photographers deserve respect and I vowed never to under price photographers.
Speaking of prices, the list below contains 10 of the worlds most priciest photographs. Enjoy.
1. Rhein II
Artist – Andreas Gursky
Price – $4,338,500
Rhein II is a photograph made by German visual artist Andreas Gursky in 1999. In the image, a river flows horizontally across the field of view, between flat green fields, under an overcast sky. Gursky mad use of digital editing in removing unnecessary details such as dog walkers and a factory building.
2. Spiritual America 
Artist – Richard Prince
Price – $3,973,000
Spiritual America is a photograph of a nude 10-year-old Brooke Shields. It was originally taken by Gary Gross. Richard Prince then took the photograph, put it in a gilded frame, and displayed it without any commentary on it.
3. Untitled #96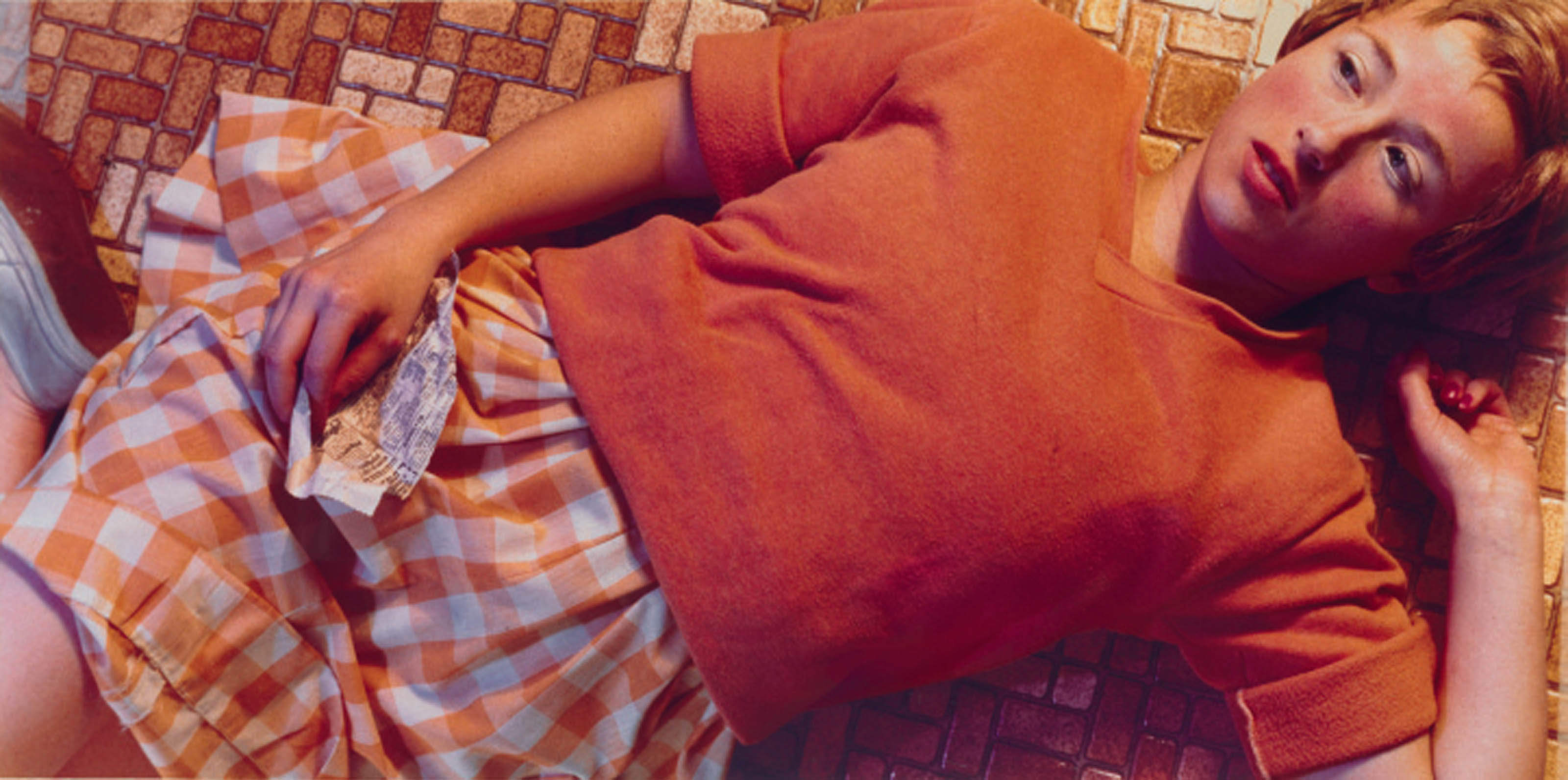 Artist – Cindy Sherman
Price – $3,890,500
Untitled #96 is a photograph made by American visual artist Cindy Sherman in 1981. It is known as part of her Centerfold series. In May 2011, a print was auctioned for US$3.89 million, the highest price paid for a photographic print at that time but has since been surpassed.
4. To Her Majesty 
Artists – Gilbert & George
Price -$3,765,276
To Her Majesty was executed in 1973, and belongs to an early series of photographic works created by Gilbert & George. It consists of a group of black and white images commemorating evenings of drunkenness undertaken by the duo during a prolonged period of drinking bouts in the early 1970s.
5. Dead Troops Talk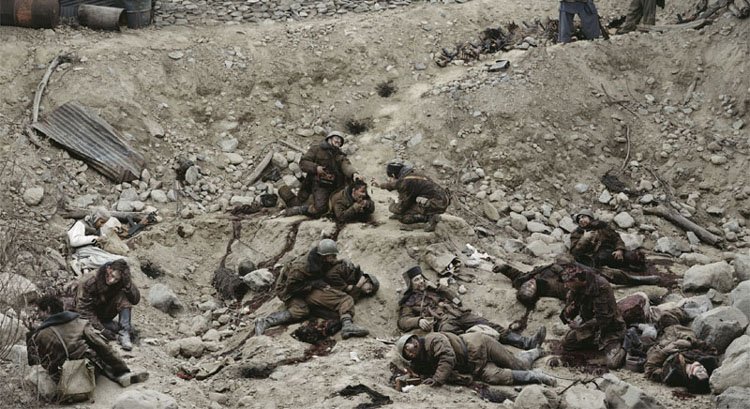 Artist – Jeff Wall
Price – $3,666,500
The picture presents a hallucinatory scene in which soldiers who have just been killed on the battlefield are re-animated, engaging with each other in what the artist describes as a 'dialogue of the dead'. The work was shot in a large temporary studio, involving performers and costume, special effects and make-up professionals. The figures were photographed separately or in small groups and the final image was assembled as a digital montage.
6. 99 Cent II Diptychon
Artist – Andreas Gursky
Price – $3,346,456
 99 Cent II Diptychon is a two-part photograph made by Andreas Gursky. The work depicts an interior of a supermarket with numerous aisles depicting goods resulting in a colorful work, all in an attempt to examine consumer culture and the busyness of contemporary life.
7. Chicago Board of Trade III (1999-2000)
Artist – Andreas Gursky
Price – $3,298,755
This large colour photograph taken by Andreas Gursky depicts the trading floor of the Board of Trade in Chicago. Seen from above, the floor is a dense hive of activity. Te picture was sold for $3,298,755 on June 26, 2013, at the Sotheby's London auction
8. Untitled (Cowboy) 
Artist – Richard Prince
Price – $3,077,000
Untitled (Cowboy) was created in the fade-out of a decade devoted to materialism and illusion,it is, in the largest sense, a meditation on an entire culture's continuing attraction to spectacle over lived experience.
9. Untitled Film Still #48 
Artist – Cindy Sherman
Price – $2,965,000
Untitled Film Stills is a series of sixty-nine black-and-white photographs taken by Cindy Sherman between 1977 and 1980. In them Sherman appears as fictitious characters in scenarios resembling moments in a film. #48 was sold on May 13, 2015 for $2,965,000
10. The Pond—Moonlight
Artist – Edward Steichen
Price – $2,928,000
The Pond—Moonlight is a pictorialist photograph by Edward Steichen. The photograph was made in 1904 in Mamaroneck, New York. The photograph features a forest across a pond, with part of the moon appearing over the horizon in a gap in the trees. The Pond—Moonlight is an early photograph created by manually applying light-sensitive gums, giving the final print more than one color.